"Prava Ludiny" (human rights) monthly bulletin, 2013, #03
Politics and human rights
Razumkov expert: More politics than law in Ukraine's judicial system
  Yury Yakymenko, Director of Political – Legal Programmes for the Razumkov Centre sees a clear political motive in both the new murder charges against Yulia Tymoshenko and the supposed new evidence against Kuchma over the killing of Georgy Gongadze.  The implications for the country of the courts being able to override the Constitution and legislation and strip MPs of their mandate are so great that he does not believe the recent ruling from the High Administrative Court will result in the two MPs losing their mandate.
In a discussion on the influence of politics on Ukraine's judicial system, Yury Yakymenko, Director of Political – Legal Programmes for the Razumkov Centre was asked how noticeable the political element was in the new murder charges against imprisoned former Prime Minister Yulia Tymoshenko.
"We should perhaps begin with the fact that the courts at present do not only influence politics, they effectively influence the country's geopolitical choice and the possibility of achieving what is in the national interest. This is because the court trials over recent years are directly linked with the possibility of positive steps towards Ukraine's European integration."
"The political component in this Tymoshenko case is as obvious as it was in the first case."
Yakymenko believes there are different motives at play in the accusations against Yulia Tymoshenko of having ordered the killing in 2006 of MP and Donetsk businessman Eugene Shcherban.  The first, mentioned by the interviewer, is "to discredit Yulia Tymoshenko as a politician through the unsavoury information which through one way or another gets into the press."
He says that the second element is for foreign consumption because this case and these charges are more serious and grave than in the previous case.  This is clearly focused on foreign observers, he stresses, and aimed at trying to convince them that Tymoshenko is where she should be, and to thus remove some of the demands to stop selective prosecutions since these obviously include the release of Yulia Tymoshenko.
Asked whether the judicial reforms of 2010 had not reduced the impact of parliament on the formation of courts, Yakymenko pointed out that administrative posts are made by the High Council of Justice (whose increased role has led to statements of concern, both within Ukraine and from the Council of Europe – translator).  However giving judges indefinite tenure remains the prerogative of the Verkhovna Rada so that influence has remained.
"However we're probably talking about the dependence of the courts on those in power as a whole. You can speak of different branches and different mechanisms for making the courts dependent. However under the present conditions, the courts are indeed not independent. They can't therefore be an independent factor and autonomous player. "
He points to their public opinion surveys that have found that only 22% of people believe the judiciary is independent.
One can therefore says that there are possible uses of the court to achieve political aims in this case.
Asked about the recent claims made by Deputy Prosecutor General Kuzmin that they have new evidence of former President Kuchma's involvement in the killing of journalist Gongadze, Yakymenko is quite categorical.
"There there's of course both politics and law, but much more politics".
As to why this has arisen specifically now, he suggests that it was an attempt to show that it's not just Tymoshenko who's facing prosecution. The cases, he points out, are rather different and the Gongadze murder remains for the international community a black spot for Ukraine.
In the context of political influence on the court, Yakymenko was asked about the High Administrative Court ruling which stripped two MPs of their mandate. There is such a ruling, but a decision in addition needs to be passed either by the Central Election Commission or the Verkhovna Rada.
Yakymenko calls it as rather strange decision and says that in his memory it is the first time that a court ruling has stripped MPs of their mandate after they had already become MPs in accordance with the procedure stipulated in the Constitution and legislation.
He believes it is not possible to revoke the acts confirming that they had taken their oat.
The legal consequences are serious, since a court ruling is effectively being placed highter than the norms of the Constitution. This would mean that the country is being governed by court rulings.  For this reason, he says, he does not believe that the story will develop to the point of the two MPs actually losing their mandates.
From a much longer discussion with Stepan Havrish as well on Radio Svoboda
The right to life
Where are the killers of environmentalist Volodymyr Honcharenko?
Almost 8 months have passed since the murder of well-known Dnipropetrovsk environmentalist Volodymyr Honcharenko and there has been no progress in finding his killers. The dangerous scrap metal load he reported 4 days before he was attacked has vanished, and the promised test results have not eventuated.
Volodymyr Honcharenko died in hospital following a brutal attack on 1 August 2012.  He was driving to his dacha when another car blocked his way, with the two men inside then inflicting the injuries from which he died three days later. The attack came four days after a press conference at which Mr Honcharenko warned of a "chemical time bomb" from 180 tons of chemically contaminated scrap metal in the form of three heat exchangers contaminated with one of the world's most toxic chemicals – hexachlorbenzol.  He showed evidence that the load was illegally being transported around Kryvy Rih in the Dnipropetrovsk oblast.  He also informed of attempts to alert the authorities to the danger and the latter's total failure to respond.
On Friday, 23 March, around fifty environmental activists and members of the VO Svoboda party gathered to protest the lack of action of the law enforcement bodies.  They were stopped by court order from holding the protest outside the Regional Prosecutor's Office.  The court motivated this encroachment on freedom of peaceful assembly by claiming that the pavement was "too narrow".
The Regional Prosecutor's Office had reported a few days earlier that the murder investigation is under the personal control of the Prosecutor. This may be true, but there is still no sign of any progress.
Natalya Kozhyna, who worked closely with Volodymyr Honcharenko, told Radio Svoboda that the heat exchangers have vanished from Dnipropetrovsk.  If they were indeed contaminated, then this may be a relief for the city, but information should be provided as to where such a huge dangerous load has been taken.  
 "At the instruction of the Environment Minister an inter-departmental commission was formed which travelled to the site, took samples of the pulp and sent them to an institute in Kyiv.  There are still no results. The heat exchangers were taken away, but where? I put that question to the investigators, but they didn't give me an answer."
The protest which was banned outside the Regional Prosecutor's Office was appropriately entitled: "Today it's Honcharenko, tomorrow – you!"
Despite so much hype about the Law on Access to Public Information and the clear public importance of information on this subject,  the lack of openness has been staggering. 
We are now told that the Prosecutor has the murder investigation under his personal control. In September last year, when asked at the working group monitoring compliance with the Aarhus Convention in Geneva about investigations into Honcharenko's murder and into the allegations he had made, the Environment Ministry's spokesperson asserted that a committee had been set up and that the results of tests were expected on 10 September. 
No tests were forthcoming and environmental and human rights groups therefore sent a letter to the Aarhus Convention Bureau, listing the key infringements of that vital agreement.  There seems no sign that any of the infringements have been eliminated.  
Halya Coynash
Further investigation into Ihor Indylo's death ordered … again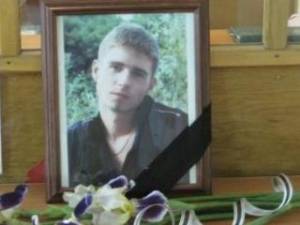 The Desnyansky District Court in Kyiv has once again ordered that the criminal case into the death of Ihor Indylo, the young student who died in police custody in the early hours of 18 May 2010 be passed to the Prosecutor's Office for further investigation.
Oleksandr Zarutsky, the lawyer representing Ihor Indylo's parents, told journalists that the ruling had been passed on Friday at a preliminary hearing. He said that the court had found that the criminal investigation had not established a number of circumstances nor had it rectified infringements, including those indicated by the court of appeal.
The Desnyansky District Court has already passed such rulings at least twice before, the last time being on 29 October 2012. 
The Prosecutor's Office consistently appeals against these rulings claiming that all investigative measures have been taken.  The Kyiv Court of Appeal on 25 January 2013 allowed this appeal, and it is difficult to believe that this whole procedure will not be repeated.
The following has in one way or another been repeated many times.  The obvious reluctance to investigate the death of a healthy young student in police custody and continued efforts by the Prosecutor's Office to block a proper investigation leave no choice.
Ihor Indylo should have celebrated his 20th birthday on 18 May 2010.  He had begun celebrating it in advance since a friend couldn't stay until the next day. He was detained just after 8 in the evening.  The police have maintained that he was seriously drunk and picking a fight with the hostel guard.  The video footage of the two young men entering the police station at 20.38 does not indicate any serious degree of inebriation.
He was interrogated and that at 20.52 an ambulance was called since he was unconscious in the interview room. The police staff did not explain to the ambulance crew why he was unconscious. The doctor who arrived said that Ihor did not react to anything until they touched his head when, they say, he began aggressively trying to defend himself.
When Ihor came to, the ambulance crew left the station without properly examining him. The CCTV footage shows that at 21.49 police officers dragged Ihor to the cell and left him on the floor. Despite his extremely chaotic movements he was left until 4.51 when he was found dead.
The police officers informed Ihor's parents of his death, asking them to collect his body. His parents were told that he had choked however they could see the multiple bruises on their son's body. 
The officers claimed that he had fallen from a bunk in the cell in a drunken state. The bunk is 50 cm above the floor.
The criminal investigation into Ihor's death was initiated on 28 May 2010.
In December 2011, Serhiy Kovalenko was amnestied. He had been charged with "professional negligence without grave consequences" for not checking the grounds for detaining Ihor Indylo..
On 5 January 2012 Serhiy Prykhodko received a five year suspended sentence for "exceeding official powers accompanied by actions denigrating the personal dignity of the victim".
The following is the list of questions put together by NGOs.  They still remain unanswered.
What caused Ihor to lose consciousness in the interview room?
If Ihor fell on his right side in the interview room, as stated in the testimony of Prykhodko and O. Khomenko (the young man with Ihor – translator), where are the bruises on his left side from?
What really happened in the interview room?
If Ihor was in a state of extreme inebriation, as the police and doctor assert, why was he not hospitalized?
Why was he not given adequate medical assistance in the police station?  Why wasn't an ambulance called a second time, including when he was in the cell since the video shows that he was in a bad state?
Why were all the events of that night not re-enacted bearing in mind the full video recording? It is important to view and analyze absolutely all recordings since this will help to establish the evens and also demonstrate discrepancies and contradictions in the testimony of witnesses and suspects, as well as their inability to provide answers to certain questions.  It is clear, for example, from the video that doctors arrived at the police station at around 3 a.m. yet they did not come in to see Ihor. The police officers were unable to explain at the court hearings who these doctors were, who had called them and why.
Why did Ihor's condition change so sharply for the worse when he was placed in the cell? According to the police officers, Ihor was in a state of extreme inebriation. Despite this he freely walked through the turnstile into the police station with his hands in his pockets. Yet in the cell his arms were moving about chaotically.
A large number of questions are elicited by the forensic examination. Why is their no x-ray of the injuries to Ihor's scalp, and only written notes by the doctor; why was the direction of the fracture not investigated?  This would help explain how he received the injuries.
Why did neither the examination nor the criminal investigation explain where the blood in Ihor's stomach came from?
Why in the medical doctors is what the doctors did not in fact see recorded, as well as readings that the doctors did not take? For example, the examination protocol of the body is signed by the ambulance doctor, yet from the video footage it is clear that he didn't even go near Ihor's body.
How do you explain the numerous contradictions and discrepancies in the testimony of Oleksandr Khomenko, Ihor's friend who was with him in the police station that night?  Oleksandr even said himself during the hearing "I don't know which of my witness statements that court should believe", and that is recorded in the protocol. 
Against torture and ill-treatment
No washing our hands of this case
(left to right) Anton Kharytonov and Yevhen Fedorchenko
On the eve of Good Friday in most Christian Churches, Anton Kharytonov, one of the three young men accused of the 2010 bomb blast in the Svyatopokrovsk Orthodox Church in Zaporizhya called on the judge to not be like Pontius Pilate. In his final words, he said: "I think you have long understood that we are innocent and did not commit this crime"
Judge Minasov has stated that the verdict will be passed on 2 April at 10.00.
The final act has been postponed now a number of times and for good reason.
Three young men stand charged with a crime for which the only "evidence" is multiple confessions which all have retracted and say were obtained through torture, threats and other forms of pressure.
No attempt has been made to properly investigate these allegations and neither the Prosecutor nor the judge have seemed deterred by the excessive number of contradictory "confessions", the gross irregularities with which they were obtained and many other infringements of the right to a fair trial. Judge Minasov has refused to summon the forensic psychologists from authorized institutes who confirmed that the young men had been placed under serious psychological pressure. He also accepted the prosecution's amendments to the indictment when after almost two years of unsuccessfully trying to break all three men's alibis, the Prosecutor simply removed the time frame, together with numerous other discrepancies.
Two and a half years ago, speaking on television, President Yanukovych demanded arrests within the week. The first young man was taken into custody the next morning.
Two young sacristans from the Church and the brother of one of them were not high-profile figures with connections. It seems likely that sentences were supposed to have been passed long ago in this case and the men left to serve long sentences despite the total lack of evidence and serious grounds for considering at least one other much more plausible version for the crime.
The case was, however, too brutally cynical and indicative of all the problems plaguing the Ukrainian justice system. Those speaking out on behalf of the three young men have included a former Prosecutor of the Zaporizhya oblast, independent defence lawyers, former political prisoners and very many others. Their appeal can be read here (scroll down for English) while more information about the concerns are presented here.
If the Prosecution's demand for sentences of 14 and 15 years is heeded, Judge Minasov will be convicting three men who are very widely believed to be innocent. He will be ignoring evidence of violations of the prohibition on torture and of the right to a fair trial which in analogous cases have led the European Court of Human Rights to find that a trial was unfair.
Too much is at stake for us to wash our hands of this case.
Judge Minasov and those higher up must be made aware that all eyes are on them.
Anton Kharytonov's Final Word on 28 March 2013
"Your Honour, I am addressing my final words to you, to Judge Victoria Vasetska; to the esteemed People's Assessors. I would like to call on you to show justice in this criminal trial. I would ask you to heed the voice of conscience. After all conscience is God's voice inside us. You can't deceive it, you can't bribe it or make deals with it. I think you have long understood that we are innocent and did not commit this crime.
The one thing I would ask of you is to acquit the three of us – my brother Serhiy Dyomin; myself – Anton Kharytonov; and my friend and former fellow sacristan Yevhen Fedorchenko. That is the only just and correct judgement on your part. We did not commit this crime and that has been confirmed by numerous facts presented here many times.
Your Honour, please do not be like Pontius Pilate who wrongfully handed an innocent man to his death. I understand that you are facing civic responsibility and civic choice, but it is better to release innocent men from prison. That will be better for everybody – for you, for us, for the investigators. It is not only our lives and fate that are now in your hands but those of our relatives and family.
Your Honour, I would ask you to show justice and treat this case with seriousness and to release us. We are innocent.
Well-regulated Unaccountability
The Head of Ukraine's High Qualification Commission of Judges considers that Ukrainian judges should refer less to European Court of Human Rights judgements. In Ihor Samsin's view, "when an issue is regulated well in our Constitution and legislation, there's no need to refer to ECHR judgements."
It sounds logical. The trouble is that if you read the Constitution and domestic legislation, it's all apparently regulated with rule of law reigning supreme.
Or a cruel mockery of it as Viktor Zamferesko probably felt when in 2005 he was convicted of murder and sentenced to life imprisonment, On 15 November 2012 the European Court of Human Rights found unanimously that Articles 3 and 6 had been violated over his ill-treatment by the police, lack of any legal assistance and use of evidence obtained through ill-treatment for his conviction.  Since Zamferesko's confession had been made as the result of ill-treatment, "the use of this confession to obtain the applicant's conviction automatically rendered the whole criminal proceedings against him unfair." (71).
You won't find permission in Ukrainian legislation to beat confessions out of detainees.  On the contrary, there are plenty of words about the inadmissibility of such methods, about checks, the right to lodge complaints, etc.  Zamferesko had not just retracted his "confession" in court but had repeatedly alleged that he had given it because of ill-treatment and psychological pressure.
What turned out to be "well-regulated" was solely the system for fob-offs instead of proper checks and close cooperation between the police, the prosecutor's office and the court.
 Zanferesko remains in prison. Other judges continue to pay no attention to the dubious nature of the "confessions" which defendants retract in court. The fact that in some cases the behaviour of the presiding judge is also highly questionable does not seem to interest anybody.
Few grounds have been given for expecting reference to ECHR judgements from Judge Minasov who on 14 March was due to issue his verdict in the case of three young men charged with the bomb blast in a Zaporizhya Svyato-Pokrovsk Church on 28 July 2010. Unless of course the extremely abrupt postponement of the hearing until 28 March means that either Minasov or someone else has finally read pertinent ECHR judgements, including the case of Zamferesko v. Ukraine.  Perhaps that somebody is also aware of the new law on the State's guarantees for implementing court rulings. This envisages the possibility of recouping the cost to the state coffers of the considerable amounts awarded in damages by the Court in Strasbourg to victims of violations of the European Convention.
In the case which Minasov is examining we are talking about three defendants and seven "confessions" which all three retracted as soon as they got proper lawyers and not those passive bodies for the record provided by the investigators. 
 There are serious grounds for fearing that the suspiciously numerous "confessions" were the result of physical and psychological pressure, blackmail and threats. We see that in response to two forensic psychologists from different institutes which confirm the use of excessive psychological pressure, Judge Minasov simply ordered a third which found no such thing. He then refused to call the psychologists in to give evidence and explain why the first two assessments so radically differ from that which he ordered.
We see the same judge not blink an eyelid, let alone ask obvious questions when, two years into the court proceedings the prosecution changed the indictment to remove mention of time, and thus break the three men's proven alibis.  The list of grounds for at very least careful scrutiny is long.
Yet all we see are a huge number of complaints bounced back and forward and "answered" with fob-offs instead of investigation, and a range of explanations for why this or that person or body cannot "interfere".
The Human Rights Ombudsperson simply cites Article 17 of the Law on the Human Rights Ombudsperson which states that "The Ombudsperson shall not consider those appeals which are being examined by the courts and shall terminate a review already initiated if the interested party has lodged a law suit statement or complaint to the court".
The President's Administration would seem to interpret Ukrainian legislation rather differently. In their reply to a letter from the mother of two of the young men, the head of the relevant department sent the letter on to the Ombudsperson asking her to examine that part which falls within her competence. With respect to the part that doesn't. i.e. the incomprehensible behaviour of Judge Minasov, the Parliamentary Committee on Justice Matters sent the complaint to the High Qualification Commission of Judges.
The State, as represented by the President, the Human Rights Ombudsperson, the law enforcement bodies, etc has an obligation to defend people from torture, unlawful detention, arbitrary treatment and so forth.  When the issue is one of effective investigation into probable violations, including of the right to a fair trial, reference to a ban on interfering in the work of the court, seems less than convincing. 
It follows therefore that you can only hope for intervention from the Ombudsperson when all legal avenues have been exhausted and an application can already be sent to the European Court of Human Rights.
It seems high time to demonstrate that you don't have to get to Strasbourg in order to achieve justice. 
Ukrainian courts in no hurry to correct their mistakes
>
Ukraine does not have a mechanism for reviewing the cases of life prisoners.  Their only chance of proving a miscarriage of justice remains the European Court of Human Rights.   Ukrainians make up one of the five largest groups of applicants to the Court in Strasbourg.
The European Court of Human Rights judgment in the case of Zamferesko v. Ukraine came into force on 15 February 2013, after the Ukrainian government failed to appeal.
The Court on 15 November had found unanimously that there had been a violation of Article 3 of the European Convention on Human Rights (prohibition of torture) on account of Zamferesko's ill-treatment at the police station; a violation of Article 6 §§ 1 and 3 (c)  on account of the absence of legal assistance as from the first questioning; and of Article 6 § 1  on account of the use of evidence obtained through ill-treatment for the applicant's conviction.  The Court awarded the applicant 11, 253 EUR.
Viktor Zamferesko was sentenced to life for robbery and a double murder in 2005.
The Court at the same time issued judgements in 11 other cases involving allegations of violations of their rights by Ukrainian law enforcement bodies.
In the case of Viktor Zamferesko, he Court found: (71) " that the confession of 9 April 2005 was made by the applicant as a result of ill-treatment prohibited by Article 3 of the Convention. Accordingly, the use of this confession to obtain the applicant's conviction automatically rendered the whole criminal proceedings against him unfair."
The case therefore needs to be reviewed.
Zamferesko's lawyer Iryna Boikova told Deutsche Welle that there is a chance, but that it remains unclear how the Supreme Court will decide. She says that she has had bad experience where despite a European Court of Human Rights judgement, the Supreme Court has still rejected an application to review a case. They are loath to change judgements, partly for financial reasons since this can lead to considerable amounts due in compensation. "And then there's the liability of the judges for wrongful judgements, unlawful actions by the investigators and Prosecutor".
Oleksandr Bukalov, Head of Donetsk Memorial, says that the situation is unequivocal.  If the prisoner's rights were violated, especially if a confession was beaten out of him, his case must be reviewed.  He adds that the Justice Ministry is obliged to apply to the court to establish whether Ukraine lost the case through the fault of specific individuals.
He notes that the Justice Ministry is in no hurry to follow this norm.
There are a large number of such cases.  Andriy Didenko from the Kharkiv Human Rights Group says that there are at least 10 cases which have gained publicity due to dubious sentences.
He adds that the new Criminal Procedure Code has flaws specifically as concerns review in the case of life prisoners. He believes that amendments are needed, and that the Supreme Court's authority to review cases according to certain procedure, on the basis for example, of an application from the prisoner, must be reinstated.
Since not all life prisoners have the lawyers, or the legal knowledge, to prepare such applications, Andriy Didenko stresses the need for legal aid and changes to the law so that life prisoners can use it.
At present without a European Court of Human Rights judgement, the only possibility for getting a case reviewed is if new circumstances arise, yet these need to be established by a court. Furthermore, he adds, the case will be reviewed by the same court which issued the wrongful sentence.  The chances of getting a review in this way are thus infinitesimal. 
The right to a fair trial
Investigator in Dnipropetrovsk bomb case under investigation
Kommentari reports that the lawyers representing Dmytro Reva, one of four men charged in connection with a series of bomb explosions in Dnipropetrovsk last year have reported that a criminal investigation under the article on exceeding official powers has been initiated against one of the investigators.
On Monday the two lawyers, Vitaly Pohosyan and Oksana Tomchuk, reported that they had lodged a second complaint against the actions of one of the investigators as well as an SBU [Security Service] officer. They allege that the two men falsified evidence against their client.  Dmytro Reva was interrogated as victim in this criminal case on 30 January this year.
During the search of Dmytro Reva's flat, a mobile telephone was removed from which subsequently an investigator made a phone call to the key person charged in this case, Viktor Sukachev. The phone call then served as grounds for detaining Reva, with the investigator claiming that it was Reva who had made the call.
As reported, the four men are charged with a number of explosions in Dnipropetrovsk on 27 April 2012.  The four explosions coincided with major national and international coverage of Yulia Tymoshenko's allegations that she had been mistreated by prison staff.  The explosions did not kill anybody, but 31 people were injured.
On 31 May, shortly before the beginning of Euro 2012 which Ukraine was co-host of, it was announced that 2 suspects had been arrested for allegedly demanding four and a half million dollars or else they would continue to plant bombs.  On 1 June it was announced that 4 people had been arrested and remanded in custody.  Viktor Sukachev is a Senior Professor of Political Science at the Dnipropetrovsk National Universiity and Vitaly Fedoriak is an Assistant Professor. 
Dmytro Reva says that the police applied torture and psychological pressure.  He asserts that he was held for several hours with his legs half in splits position and his arms raised. One of the SBU [Security Service] officers, he says, threatened to show him how fragile the human body is, while offering to bring coffee and cigarettes if he confessed. 
His lawyer calls the charges against her client absurd and unlawful. She asserts that he is charged purely with having been in the centre of town on the instruction of one of the other men accused.  She is adamant that there is no evidence of his involvement in the crime.  
Privacy
Railway ticket are again to include names
  Railway tickets are again to become named following amendments to the Regulations on Railway Transport introduced by a Cabinet of Ministers Resolution on 6 March despite numerous protests from human rights organizations. The resolution comes into force on 6 April.
It will only be possible to buy a ticket by showing an ID document or copy of this, or by verbally identifying oneself to the person at the ticket desk.  You'll then have to show the original of the document when getting on the train.
Interestingly, the list of documents you need to show does not include a student pass?  Did they really forget to include it?  Somehow that's hard to believe.
Tickets for regional and suburban trains will not give names, and tickets purchased before 6 April remain valid.
What are they doing this for?
The Infrastructure Ministry asserts that named tickets are needed to strengthen control and security during travel. Ukrainian officialdom's love of control is well-known, however why do they not then want to heighten control and security on regional and suburban trains? And how will names on tickets heighten a passenger's security?
The Ministry also asserts that this change is needed for processing electronic tickets and making it possible to use self-service channels for organizing tickets. The argument seems entirely idiotic since when buying a ticket on the Internet or in a machine, it's the person who pays who is identified, not the passenger and there's no need to insert the passenger's details onto the ticket. There is no such practice in any EU country.  There are machines at all stations which issue tickets without names.
They also claimed that introducing named tickets will eliminate speculation with tickets and make it possible to avoid infringements by railway staff and passengers in the event of an insurance incident. Yet you could deal successfully with insurance incidents without named tickets, while this will only increase ticket touting. We all remember well how the rules were avoided before 2007 when named tickets were cancelled. They'd write down the first and last name and in 5 minutes bring you the necessary document.  Measures against ticket shenanigans needs to be directed against organized groups breaking the law, and not at restricting the possibility to travel.
Violations of human rights
In our opinion named tickets are being introduced solely for the law enforcement bodies to monitor passengers' movements. We know that information about a journey by A from one city to another on a certain day automatically gets into a database about passengers' travels. The police even wanted to add the surname, name and patronymic; date of birth; and ID document number to the ticket!
Introducing monitoring of movements means treating all Ukrainian Railways users as potential criminals. Such states are considered police states everywhere in the world.
It is extremely doubtful how effective it is in fighting crime to gather information about travel by railway. After all it's clear that organized criminal gangs can easily overcome difficulties with named tickets and it would be hard to anticipate any serious impact on solving crimes.
The introduction of named railway tickets and the gathering of information about passengers' movements infringe the right to privacy. Nobody has informed passengers about the introduction of such a database, and has not asked for their consent to having data about their travels inserted and retained. This ignores the constitutional norm stipulating that information is gathered about a person solely with his or her consent, except in cases stipulated by law.
There is no law defining the said database, and its functioning is regulated by departmental instructions. This means that the Data Protection Act is also being violated with the purpose of the gathering and very fact of retaining the information in a database not even made public.
All of this creates the opportunity for abuse, for example, for politically motivated control over the movement of passengers, including surveillance over the movements of members of the opposition, journalists and civic activists.
The use of named tickets will seriously restrict freedom of movement. A person whose documents have, for example, been stolen will not be able to travel by train. Yet legislation clearly stipulates that freedom of movement cannot be restricted by the absence of this or that document.
People's everyday life will be considerably complicated, especially when organizing group travel or travel by foreign nationals. Inconvenience will also be caused if people's names are incorrectly inserted.  The queues at stations will increase since the time it takes to sell a ticket will double.
In general this new change demonstrates the total lack of understanding by the authorities of the constitutional norm stating that the main duty of the state is to affirm and defend human rights. We are instead seeing a degrading attitude by the State to its citizens, lack of respect of human rights and their violation. 
Access to information
Roma Strategy – for government eyes alone?
Not only are the Roma being used to nominally fulfil EU requirements needed for visa liberalization, but the "Strategy" supposed to fulfil these is being treated as classified information.
In an article for the March edition of the Roma Law Herald, Nico Rergo writes that it had already been clear to him that the "Strategy on the Protection and Integration of the Roma ethnic minority into Ukrainian society up till 2020" was merely to implement the EU Visa Liberalization Action Plan of 19 April 2012. 
It was therefore clear also that the Ministry of Culture and President's Administration would not wish to share the document with the Roma community since the latter would ask for changes and some real substance to the Strategy.
It remains, nonetheless, truly incredible that the draft Presidential Decree "On a Strategy on the Protection and Integration of the Roma ethnic minority into Ukrainian society up till 2020" is stamped "For Official Use Only".
The secrecy was there from the outset, the author writes. The Ministry of Culture drew up the draft Strategy without consultation and, he asserts, unprofessionally. Then the "discussion" was via the Ministry's site with those in charge refusing to publish the "discussed" variant from September 2012 to January 2013.
The request to make public the draft submitted for approval to the Cabinet of Ministers was rejected.
The author then produces a letter from the President's Administration sent from the address Відкритість [email protected] (the word vidkytist meaning openness) on 6 March.
The draft Decree is being worked on in the President's Administration, it states, with the following flood of words basically citing the Public Information Act to justify certain information being for official use only. Therefore, while wishing to always be open in our work and contact with the public, etc, etc, we are turning down your application to see the information.
On 15 March the Odessa Roma Congress sent the same head of public information within the President's Administration, Denis Ivanesko, an extended information request explaining why they need to be shown the document
Given that the document in question is the "Strategy on the Protection and Integration of the Roma ethnic minority into Ukrainian society up till 2020", it does not seem necessary to spell out their reasons …
The response repeats that as of 18 March 2013 the draft Decree is being worked on.
The author in fact writes that via round-about means they have received a copy from the beginning of February.  The Decree simply adopts the attached Strategy.  The latter is full of words about compliance with constitutional and international requirements, etc and seems exceedingly short on substance. Which may, of course, be what is to be kept "for official information only" as long as possible. 
Freedom of peaceful assembly
Don't make a police dispersal where there wasn't one
  While accusations that the police dispersed a protest outside the Prosecutor General's Office on Monday are oversimplified, civic observers and Amnesty International are adamant that a blanket ban on any protests is disproportionate
The group of civic observers OZON has pointed out that accusations that the police dispersed a protest outside the Prosecutor General's Office on Monday are oversimplified.
Roman Kuybida, Deputy Head of the Centre for Political and Legal Reform points out that the police were simply enforcing the court order which, as reported, bans any protests outside the Prosecutor General's Office.
The problem is clearly in the actual court order, rather than in the actions of the police.
In the following report issued by Amnesty International, arrests are mentioned, and the possibility of criminal charges.  How serious the risk is remains unclear, however such bans are undoubtedly a step backwards as AI notes.
(The court case in Vinnytsa has been delayed, this time for potentially good reasons, since the Judge is insisting on documents being provided from the Prosecutor regarding procedural irregularities during the search of Dmytro Groisman's home and the office of the Vinnytsa Human Rights Group.
Ukraine: Arrest of peaceful protesters a worrying step backwards
The Ukrainian authorities must immediately drop criminal charges against four persons arrested for organising a peaceful protest outside the General Prosecutor's office in Kyiv Monday morning, Amnesty International said today.
The organisation is concerned that the arrests represent a step backwards for Ukraine, which has made significant progress in respecting the right to freedom of assembly over the past 10 years.
In the last decade, Ukrainians seized and secured their right to peaceful assembly. The government has a duty to protect this right and must ensure the charges against these protest organisers are dropped.
A group of between 20 and 30 demonstrators arrived outside the General Prosecutors office to protest against the prosecution of human rights defender Dymytro Groysman, who has been accused of 'distributing pornography'. He posted a link to a widely available video of Russian politicians having sex as a part of a satirical commentary on his blog. The final verdict in his trial was due on Monday and Amnesty International has called for the charges to be dropped.
The protesters were notified during the protest that a blanket ban had been issued via court order, outlawing all protests outside the General Prosecutor's office. Authorities claim the court order was brought in response to complaints about protests by local residents.
On arrival the peaceful demonstrators were met by an official from the Prosecutor's office, who read out the court order..When the demonstrators did not leave, the four organisers - Yevgeniya Zakrevska, Ihor Lutsenko, Mykhaylo Kamyenev and Mykhaylo Lebed - were arrested and detained for three hours.
Yevgeniya Zakrevska, Mykhaylo Kamyenev and Mykhaylo Lebed were informed that an investigation had been opened against them under article 382 of Ukraine's criminal code – 'wilful disobedience of a court order'. If convicted, they could face up to three years in prison.
International standards are clear that peaceful protests cannot be met with blank bans just because they offend or upset others. While Amnesty International is aware that the General Prosecutor's Office is subject to numerous protests, these are usually small-scale and peaceful. The regular presence of peaceful protesters outside a government office, even if their presence is annoying to neighbours, cannot justify a blanket ban on such gatherings.
The court order is ostensibly to protect local residents from disturbance, but its blanket nature denies citizens any opportunity to peacefully demonstrate outside a public office. It is disproportionate and must be overturned.
Social and economic rights
Shadow Procurement: the first figures
Six months after a scandalous law which removes state enterprises from the tender system, the civic watchdog "Nashi Hroshi" ["Our Money"] reports that the amounts of public funding now unaccounted for has risen sharply.
They compared the sizes of the tenders published in the Public Procurement Herald during January and February 2012 and 2013 and found that the number had halved, from 133 billion UAH in 2012 to 66 billion in 2013.  These two months, they note, are particularly indicative. Last year during this period a quarter of the year's public procurement was tendered.
The main spenders of public funding have remained in the public eye – these being Naftohaz; the procurement departments of Ukrainian Railways and Energoatom, and even the four local energy suppliers bought up by billionaire and up till October 2012 Party of the Regions MP, Rinat Akhmetov
Nashi Hroshi however point out that some of the procurers who have vanished from sight are no less important. One is Kyivmiskbud – the Kyiv city construction company whose massive overpayments the watchdog has reported on a number of occasions. One example given is where Kyivmiskbud bought concrete for a quarter of a million more than the dealer price. It mentions also that it paid a million dollars for billboards.
Last year Kyivmiskbud held tenders just in the first 6 months of the year for 3.26 billion UAH.  It has now been removed from public scrutiny.  This is despite being one of the main construction firms in Kyiv which effectively forms the price for housing in the capital. If it regularly organize dodgy tenders with rake offs, then this has impact for property prices in the capital.  As well as not leaving money for the vast needs visible to anybody visiting or living in Kyiv.
There are many other such shadowy procurers, the watchdog writes.
Opposition parties have recently tabled draft law No. 2207, which would oblige state enterprises to report their procurement. It does not however force them to return to the tender procedure which was waived last year.
As reported President Yanukovych in August last year signed into force Law № 9634 on Amendments to Some Legislative Acts on Public Procurement, which removes tenders for State or municipal enterprises or enterprises where over 50 percent is owned by the State or municipal authority, where the procurement is carried out at the expense of the specific enterprise from the Public Procurement Act.   
The right to health care
Another senseless death in detention
Another detainee held in a Ukrainian SIZO [remand unit] has died because he was deprived access to methadone replacement therapy.
Serhiy died during the night from 25 to 26 March in the Kyiv SIZO. Born in 1987, Serhiy had been on methadone replacement therapy since July 2012. He was arrested on 11 March as being on the wanted list and taken to the police station. After he told the police that he was on replacement therapy, he was sent straight to the SIZO and not held in the police temporary holding facilities.
Various human rights organizations and staff from the Human Rights Ombudsperson's Secretariat began turning to the police management. On 13 March they managed to get him taken to the place where he could receive the replacement therapy
According to Yelena Tsuckerman, following this the police began putting pressure on Serhiy to give up the therapy.  She says that the doctor at the therapy centre was also put under pressure to sign a document saying that Serhiy didn't need the therapy.
There was only the one visit to the therapy centre. From 13 to 25 March 2013 Serhiy was held in an overcrowded cell where they took turns sleeping because of the lack of beds.
He died of "acute heart failure" in the early hours of 26 March.
The author writes that although there is a joint Order from all relevant government bodies about cooperation to ensure uninterrupted replacement therapy in SIZO, there is no mechanism for such cooperation.  ensuring that people in SIZO receive replacement therapy.
There needs to be material resources to ensure that detainees are taken each day to the therapy centre, as well, obviously, as the will.
The Kharkiv Human Rights Group, with the support of the International Renaissance Foundation, is endeavouring to ensure timely assistance to people from vulnerable groups, including those in replacement therapy and people living with AIDS/HIV.
KHPG invites people needing help or knowing of others to contact  [email protected] or phone ХПГ 057 7006772.
On refugees
Why is Ukraine ready to extradite refugees?
On Friday Kyiv's Shevchenkivsky District Court in Kyiv sanctioned the arrest pending extradition of ex- Tajik Prime Minister Abdumalik Abdullojonov who was detained when he arrived in Kyiv from the USA on 5 February.
The ruling, according to Interfax Ukraine, was passed by Judge Volodymyr Buhil.  The Kyiv Regional Prosecutor's Office which lodged the application for the extradition detention asserts that this arrest is not affected by the fact that Abdumalik Abdullojonov has refugee status in the USA.  They claim that this is of importance only when passing a decision to extradite him, and say that the Prosecutor's Office has still not completed its extradition check.
Abdumalik Abdullojonov has already been held in custody for 6 weeks. 
The view expressed by the Prosecutor's Office and unfortunately shared by at least one Ukrainian court differs radically from that stated quite unequivocally on 1 March by the United Nations High Commissioner for Refugees. The statement does not name Abdumalik Abdullojonov , but is very clearly referring to him when it says that "Ukraine must not extradite a person recognized as a refugee in the USA".
"The UNHCR stresses that if one state recognizes a person as a refugee, then other countries must respect this and afford the person protection. Under no circumstances may refoulement take place, i.e. he must not be forcibly returned to his country of origin where it has been determined that he would face a well-founded fear of persecution". 
The extradition request would seem to be based on accusations from the Tajik authorities that Abdumalik Abdullojonov was involved in a 1996 assassination attempt on the current President, backed a 1998 militant attack in the Sughd Province and other offences. 
This however is only for reference since Mr Abdullojonov arrived in Kyiv from the USA where he has been living for the past decade and where he appears to have refugee status.
It is extremely disturbing that the Ukrainian courts and Prosecutor's Office seem so oblivious to international law.
This raises concern for the fate of Uzbek Khurmatillo Zokirov who tragically fled to Ukraine from Russia where attempts to extradite him to face obviously trumped up charges had failed.  As reported here, he was detained on arrival in Ukraine in June 2012 and has been in detention ever since.  It is understood that the Prosecutor General's Office issued the decision to extradite him on 25 January this year.  That decision is presently being appealed.
He would almost certainly be subjected to torture if forcibly returned to Uzbekistan.  This was doubtless one of the arguments put forward by the lawyer in Russia provided by the Memorial Human Rights Centre. She first succeeded in getting an extradition decision overturned, and then in preventing the authorities from using administrative expulsion as a way around the failure to obtain Zokirov's extradition.
Once again the fact that Zokirov was detained at all is worrying given the charges against him and the fact that he was not extradited from Russia.
Recent infringements of international law by the Ukrainian authorities give serious grounds for concern.
As reported, in August 2012 an asylum seeker from Ingushetia who had been offered asylum in an EU country was forcibly returned to the Russian Federation.
Then in October, Leonid Razvozzhaev, a leftwing political activist in Russia was abducted while in the process of asking for political asylum and forcibly returned to Moscow.
Ukraine's leaders are already doing a dismal job at proving their commitment to the rule of law.  Their understanding of fundamental commitments under international law is unfortunately also in question. 
Halya Coynash
Abducted in Kyiv. Whereabouts presently unknown
The lawyer representing Leonid Razvozzhaev, the Russian opposition activist who was abducted from Kyiv in October while in the process of seeking asylum,   says that neither he nor Razvozzhaev's family have any idea where he is being held. 
"What is more, lawyer Ivanets who went to see Razvozzaev in the SIZO remand prison on Monday, was at first allowed in and told that Razvozzhaev was on his walk was then told that the latter was not in the SIZO. Or supposedly wasn't.  All of this looks very suspicious", Dmitry Agranovsky said.  He added that he has learned from unofficial sources that Razvozzhaev has been moved to Khabarovsk and is asking the Human Rights Ombudsperson to intervene.
According to HRO.org It was learned on 11 March that Razvozzhaev had been moved from the Irkutsk (Siberia) SIZO but there was no indication of the destination.  Agranovsky said last week that he believed his client to be scheduled to return to Moscow.  Khabarovsk in that case will indeed be a blow.
The lawlessness in this case has been truly breathtaking.
Leonid Razvozzhaev was abducted in the middle of the day on 17 October 2012 when he stepped out for a break while completing his application for asylum at a Kyiv partner to the UNHCR partner.  He was heard crying for help and seen being forced into a car with Ukrainian number plates.  He was then taken across the border into Russia, where on 19 October a Moscow court remanded him in custody for 2 months, with this later extended.  He had supposedly "handed himself in" and "confessed", however was able in court to shout out that he had been tortured. He has since retracted the "confession" he says was beaten, threatened and blackmailed out of him.
There had been no extradition request and Razvozzaev was in Ukraine legally.  He was also, effectively, an asylum seeker and therefore under international protection.
The Ukrainian authorities said nothing at the time, and have largely given fob off statements or vague promises of investigations since. Valeria Lutkovska, Human Rights Ombudsperson, was reported as having asked the authorities for information but has since consistently ignored questions regarding their response.  She was just as unforthcoming over the forced return of another asylum seeker to the Russian Federation in August 2012.
The  response from the Interior Ministry was particularly memorable. On 24 October spokesperson Volodymyr Polishchuk announced  that no criminal investigation would be initiated since a foreign national had been abducted by a foreign security service and the latter did not share their information.
Charges
It should be noted that back in October, the only charges against Razvozzhaev were based on an anti-opposition television programme on the pro-Kremlin TV channel NTV. 
This charge "of organizing mass riots" remains.
The Russian investigators are also claiming that he illegally crossed the border into Ukraine, though this seems to clash with Ukrainian reports.
A new charge was then laid, literally days before it would have become time-barred because the 15 year period had elapsed.  This is in connection with a 1997 criminal case, with Razvozzhaev accused of having taken part in an armed attack on a Siberian fur dealer and theft of 500 fur hats and video camera.  There is a positively Soviet ring to the way the investigators have responded to understandable scepticism about the reinstatement of a 15-year-old case.  They claim that the wife of the fur dealer contacted the relevant authorities expressing indignation that nobody had been prosecuted.
This charge may well have been laid in order to get Razvozzhaev out of Moscow.  Siberia is very far away, and as demonstrated now, it is hard to keep track of a remand prisoner, let alone having proper access to him.
The last (to date) charge is particularly cynical. On 18 January Russia's Investigation Commission informed that Razvozzaev has been charged under Article 306 § 2 of the RF Criminal Code – knowingly false allegations (literally, denunciation).  The Commission's Central Investigation Department has supposedly checked out Razvozzaev's allegation that he was tortured by an investigator from the same Commission during the period from 19 to 21 October 2012.  His allegations were not found justified, and therefore Ravozzhaev was warned of criminal liability if he continued to make them.  Since he remains adamant that he was subjected to torture and pressure, he now faces a new – fourth – charge of making knowingly false claims which, were he to be convicted, would carry a sentence of up to 3 years imprisonment.
This last charge, if they continue with it, would create a truly terrifying precedent.  Both Russian and Ukrainian investigators are notorious for unlawful methods of interrogation, or more bluntly, of beating confessions out of people.  The European Court of Human Rights would almost certainly consider such charges in response to allegations of torture to be in breach of the European Convention, but how many people in custody would choose to keep quiet rather than risk charges over "false allegations"?
This case, in short, is becoming more and more shameful by the day.
News from the CIS countries
Fears for NGOs in Russia as tax raids multiply
An earlier protest against the law on NGOs, saying that the amendments to it mark the road to fascism
Senior EU officials have voiced concern as checks by Russian tax inspectors on foreign-funded non-governmental organisations multiply.
On Wednesday searches took place at the Moscow offices of Human Rights Watch and Transparency International.
Two German political NGOs were searched earlier in Moscow and St Petersburg.
Foreign Minister Guido Westerwelle summoned the number two diplomat at the Russian embassy in Berlin to relay his "concern over the concerted action".
Other NGOs in Russia have also been searched by prosecutors and tax inspectors in recent weeks, with reports that hundreds may have been affected across the country.
A Russian law passed in July obliges foreign-funded NGOs involved in political activity to register as "foreign agents". Failure to comply is punishable by heavy fines and even a two-year prison sentence.
The Kremlin says the controversial law is needed to protect Russia from outside attempts to influence internal politics, but critics argue it is a mechanism to crush dissent after the mass protests against the ruling United Russia party early last year.
'Totally unacceptable'
Confirming that a search was under way, Human Rights Watch official Rachel Denber told Russia's Interfax news agency: "This wave of checks is pressure on civil society in Russia."
Both the Konrad Adenauer Foundation (KAS) in St Petersburg and the Friedrich Ebert Foundation (FES) in Moscow were investigated earlier.
The KAS think tank is linked to German Chancellor Angela Merkel's Christian Democrats, while the FES is close to Germany's main opposition Social Democrats.
"Hampering the activity of German foundations could inflict lasting damage on bilateral relations, " a German diplomat told Spiegel Online.
"We have made this clear to the Russian side."
The Christian Democrats said the Russian authorities had seized computers from the KAS office in a "totally unacceptable" action.
"The political foundations from Germany are making an important contribution to the development of democratic structures, the building of a state based on law and the encouragement of civil society, " CDU general secretary Hermann Groehe said in a statement.
EU foreign policy chief Catherine Ashton said on Tuesday she was "concerned with the ongoing actions of the authorities against the NGO community" in Russia.
Among the NGOs targeted was the human rights organisation Memorial, which was visited by Russian officials three times inside a week. Amnesty International was also targeted.
A number of NGOs have challenged the authorities to justify the searches.
Raids on NGOs in Russia suggest "increasingly insecure' Kremlin
A man walks past graffiti reading "Foreign Agents. I Love USA" on the building used by the Memorial human rights center in Moscow in November.
Amnesty International has joined a growing list of organizations raided by Russian officials in recent weeks amid what activists describe as a ruthless Kremlin crackdown on dissent.

Prosecutors and tax police on March 25 searched the venerable rights watchdog's Moscow headquarters, along with three other prominent advocacy groups -- the movement For Human Rights, the Public Verdict Foundation, and the Agency for Social Information.

The Agora rights association says more than 40 nongovernmental organizations across Russia, many of them vocal critics of President Vladimir Putin, have been subjected to unannounced audits in the past month.

Other groups have also reported surprise inspections by the Justice Ministry, the fire-safety service, and the Health Department.

Agora estimates that up to 2, 000 organizations may have been searched in total.

​​​​Lev Ponomaryov, director of For Human Rights, says the raids are part of a wave of pressure that began last year with the adoption of restrictive new laws.

"The State Duma has been passing laws that contradict the spirit of the constitution, the spirit of the law, " Ponomaryov says. "The new law on high treason, in particular, has transformed the legal system. It is a Soviet-style law. What is now happening with nongovernmental organizations is a continuation of this. Hundreds of nongovernmental organizations are being subjected to unlawful actions by the Prosecutor-General's Office."

​​Prosecutors on March 25 said they were simply conducting extra checks of foreign-funded organizations that fall under controversial new legislation requiring such groups to reregister in Russia as "foreign agents" -- a term widely used to discredit or execute people during Josef Stalin's purges in the 1930s. Many groups have refused to comply.

Nongovernmental organizations are crying foul and accuse authorities of seeking to muffle critics in response to unprecedented antigovernment protests last winter.

'Intense Nervousness'

Analysts say the inspections also signal deep uneasiness in the Kremlin as public discontent continues to build up.

"It reflects the intense nervousness of authorities over the fact that their popularity is falling, that Putin's popularity is falling, that United Russia's popularity is falling, " says Mark Urnov, who heads the Political Behavior Department at Moscow's Higher School of Economics. "Authorities are very scared of all organized protests and groups that gather information to this effect, on issues such as corruption, for instance. This is why these organizations are being targeted. This is the behavior of a regime that is becoming increasingly insecure."

The Kremlin is rumored to be distancing itself from United Russia, the increasingly unpopular ruling party.

Urnov says several top members of Putin's team have already left the party and more could follow suit.

​​Dmitry Oreshkin, a Moscow-based political analyst, also sees the raids on civil groups as an attempt to salvage what remains of the government's clout.

Putin's 13-year rule, he says, is experiencing its worse crisis to date.

"Authorities no longer have any positive levers to boost their ratings, " Oreshkin says. "People's incomes are not growing. The economy is, at best, stagnating, and industrial production is shrinking. The country is increasingly dependent on oil and gas. Authorities are unable to increase positive stimuli, and they don't have the funds to pay people more. But they are not ready to step down and admit this model is ineffective. This is why they are resorting to negative methods."

'Worrying And Unprecedented'

Amnesty International condemned the inspections in a toughly worded statement, accusing Russian authorities of seeking to "deliberately stigmatize and discredit NGOs in the eyes of the public."

It also reiterated fears that the new law on "foreign agents" may be used "to harass and seek closure of those highlighting abuses and critical of the government."

Both Amnesty International and the movement For Human Rights claim officials involved in the searches requested documents that the government already has on file.

Memorial, one of Russia's oldest and most respected rights group, said it was also inspected last week. It called the audits "worrying and unprecedented."

Putin has long been suspicious of organizations with foreign funding, especially from the United States, and has publicly accused them of meddling in Russian politics.

The searches began soon after he gave a speech urging the FSB secret services to increase their scrutiny of such groups, which he said were "putting pressure on Russia."

So far, the inspections have succeeded in temporarily paralyzing some of Russia's top rights watchdogs. Memorial alone has been required to submit more than 600 documents to prosecutors and tax inspectors.

Preparing For The Worst

Many activists fear the audits will eventually force them to close up shop.

Organizations that have yet to be inspected are actively preparing for an unannounced visit from prosecutors -- often with a dose of humor.

Sergei Lukashevsky, who runs the Sakharov Center, has issued a list of recommendations for colleagues in the event of an audit.

In addition to obvious advice such as asking for identification and avoiding boorish behavior, Lukashevsky encourages his staff to offer inspectors "tea and cookies."

Oreshkin says civil groups should certainly brace for more pressure from the authorities in coming months.

"The ideal scenario for the government would be for nongovernmental organizations to give up, to cease their activities themselves. And the sooner the better, because the faster these organizations are destroyed, the less [the government's] reputation will suffer, " Oreshkin says. "So I think Putin's vertical will only intensify pressure on independent sources of information."
Russia's Memorial and other NGOs searched
Memorial reports that the Prosecutor's Office, Justice Ministry and Tax Service appeared on Thursday at its office in Moscow to carry out a check. This was apparently one of hundreds of similar "checks" of NGOs in the latest worrying slide into Soviet tactics.
What marked the visitation to Memorial was the appearance ahead of all the others of a producer from the pro-Kremlin NTV channel together with a cameraman. Their arrival and activities had not been agreed in advance with Memorial.
It is most unlikely that they would have been agreed given NTV's recent prowess in producing – almost certainly to order – anti-opposition "documentaries".
The abduction of Leonid Razvozzhaev from the centre of Kyiv when he was applying for asylum and his return to Moscow came after interrogations of leftwing opposition figures, including Razvozzhaev and Sergei Udaltsov, , following allegations in the second anti-opposition programme on NTV.
RfEL reports that there were similar visitations throughout Russia. It points out that the notorious law requiring NGOs which receive funding from abroad to register with the Justice Ministry as "foreign agents." "make it possible for targeted NGOs to be subjected to regular and unannounced inspections. Violations of the law are punishable by sizeable financial penalties or potential imprisonment."
The Head of Memorial, Alexander Cherkasov says that in the Rostov area, prosecutors arrived at one organization with health officials who demanded documents proving no one there had tuberculosis.
Similar searches were being conducted at NGOs across Russia.
In an interview with RFE/RL, member of the Presidential Human Rights Council said that thousands of organizations had been searched. "These inspections should be completed by the end of April and there will be a summary report generated by the Prosecutor-General's Office."
Chikov is also the head of the Russian nongovernmental organization Agora, which provides legal services to civic activists. He said inspectors were checking a wide variety of organizations.
"In Krasnodar Krai, for example, computers were seized from [nongovernmental] organizations. In several regions, they've been checking ethnic and cultural autonomies and religious organizations, " "In Rostov Oblast, for instance, they inspected a Roman Catholic Church parish, and in Novosibirsk, police showed up at a mosque."
Chikov said the prosecutor general's office had ordered every region in Russia to check all religious, political, and social NGOs for violations of Russia's vaguely worded "extremism" law.
A U.S. State Department spokesperson told RFE/RL that Washington has shared its concerns about the raid with Moscow and will "continue to keep in close contact with those organizations affected."
We remember
In Memoriam: Petro Rozumny 17.03.1926 – 20.03.2013
The death has been announced of Petro Rozumny, teacher, former political prisoner and member of the Ukrainian Helsinki Group  (all members of which were subjected to persecution by the Soviet regime).
Petro Rozumny was from a village in the Dnipropetrovsk oblast. His father died on the senseless construction of the Belomorkanal in 1933 after having been sentenced the previous year to 10 years hard labour for failing to fulfil the unrealistic grain quotas which led to Holodomor, the Famine of 1932 – 1933.
Petro Rozumny himself was sent by the Nazis for forced labour to Germany in 1942.  He was freed by US troops in April 1945 and for some time served in the Soviet Army.
After graduating from the Dnipropetrovsk Institute of Foreign Languages, Petro Rozumny worked as a teacher of English.  During those years he developed what was to become a life-long friendship with Yevhen Sverstyuk.
He was arrested early on as the result of a denunciation from one of his colleges, but on that occasion the KGB failed to find anything "anti-Soviet". During the 1960s he actively distributed samizdat publications and took an open line on, for example, refusing to teach atheism.  This constantly got him into trouble as a teacher, but it was for family reasons that he eventually left teaching.
He was arrested again in 1969 though released shortly, and constantly harassed, interrogated etc by the KGB. He joined the Ukrainian Helsinki Group in 1978.
On 21 December 1979 he was sentenced  to 3 years general regime labour camp.  Rozumny denied having committed a crime, refused the services of a lawyer and expressed his lack of confidence in the judge.
On 11 March 1988, Rozumny was one of 19 members of the Ukrainian Helsinki Group, still at liberty, who signed "An Address from the UHG to the Ukrainian world community" about the revival of its activity. Rozumny was one of the founders and the chairperson of the Dnipropetrovsk branch of the Ukrainian Helsinki Union (UHU), and a member of its All-Ukrainian Coordination Council.
In independent Ukraine he was active in human rights protection work, and took an active part in implementing land reforms in the village, involving the privatization of land allotments.
Petro Rozumny died on 20 March 2013 in Ivano-Frankivsk  where he will be buried on 22 March. 
"Prava Ludiny" (human rights) monthly bulletin, 2013, #03