Conditional sentence over death in police custody of Ihor Indylo
Neither the court nor the Prosecutor established what had led to the serious injury which caused Ihor's death. Prykhodko was convicted only of unwarrantedly detaining the young student and dragging him by force into the cell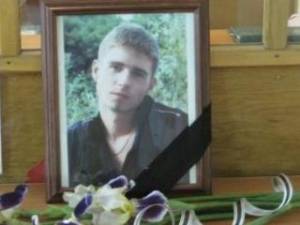 The police officer Serhiy Prykhodko charged over the death in police custody of student Ihor Indylo has received a conditional sentence – 5 years with the conditional period being for 2 years.  Prykhodko has also been prohibited from holding public office for two years. Throughout the trial he has continued to work in the same police force, and has over that period been promoted.
The ruling was passed by Judge Oleksy Panasyk in the Desnyansky District Court in Kyiv on Thursday. A week ago the same judge amnestied the other officer, Serhiy Kovalenko who had been charged with not checking the grounds for detaining Ihor Indylo.
Neither the court nor the Prosecutor established what had led to the serious injury which caused Ihor's death. Prykhodko was convicted only of unwarrantedly detaining the young student and dragging him by force into the cell.
The Svidomo website reports that both Ihor Indylo's parents and Prykhodko plan to appeal the ruling.
Ihor Indylo died in police custody on the night from 17 to 18 May 2010.  He had committed no offence, went voluntarily to the police station, apparently after an altercation with a police officer living in the same student hostel. He died from head injuries and haemorrhaging.  After a report on the TV 1 + 1 Channel, the story became high-profile, and the police assertion Ihor fell in a state of inebriation was insultingly unconvincing.
A criminal investigation was initiated and in November the Kyiv Prosecutor's Office announced that it was handing the case to the court.
In spring of 2011 Judge Margarita Vasylyeva ruled that the Prosecutor had not established the cause of Ihor's death and sent the case for further examination. The Prosecutor, however, succeeded in getting that ruling revoked.
Information about the verdict from Svidomo