Examination of appeal over Indylo case verdicts deferred
The Kyiv Court of Appeal has posponed until 12 April the next hearing into the appeal against the verdicts handed down over the death of student Ihor Indylo in a police station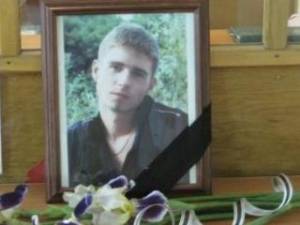 The Kyiv Court of Appeal has set the next hearing into the appeal against the verdicts handed down over the death of student Ihor Indylo in a police station. According to the lawyer representing Ihor's parents, Oleksandr Zarutsky, the court wishes to study the file material up till 12 April.
On 5 January 2012 both defendants in the case walked free. Kovalenko had already been amnestied without being convicted, while Prykhodko received a 5-year suspended sentence.  Ihor's parents and their lawyer believe the charges were wrong.  It was never established how Ihor had received the injuries he died of, and the two defendants were charged with relatively minor negligence offences: Serhiy Kovalenko had been charged with not checking the grounds for detaining Ihor Indylo.
Serhiy Prykhodko was convicted only of unwarrantedly detaining the young student and dragging him by force into the cell. Throughout the trial he had continued to work in the same police force, and had over that period been promoted.
As reported, Oleksandr Zarutsky filed three appeals. The first is against the amnesty passed on Serhiy Kovalenko, the police officer on duty the night that Ihor Indylo was brought in; the second against the sentence passed on Serhiy Prykhodko, the officer who detained Ihor; and the last over the court having allegedly concealed information about the examination of Ihor by the doctor.
Prykhodko's lawyer is also appealing against the ruling, saying that his client bears no blame over Ihor's death.
Ihor Indylo died in police custody during the early hours of 18 May 2010, the day that he should have celebrated his twentieth birthday.  He had committed no offence, went voluntarily to the police station, apparently after an altercation with a police officer living in the same student hostel. He died from head injuries and haemorrhaging.  After a report on the TV 1 + 1 Channel, the story became high-profile, and the police assertion Ihor fell in a state of inebriation was insultingly unconvincing.