Video coverage banned of court hearings into the death of Ihor Indylo
The Desnyansky District Court in Kyiv has (again) begun hearings over the death in May 2010 of Ihor Indylo in the Shevchenkivsk District Police Station in Kyiv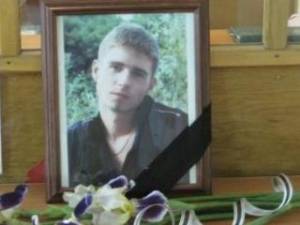 The Desnyansky District Court in Kyiv has begun hearings over the death in May 2010 of Ihor Indylo in the Shevchenkivsk District Police Station in Kyiv. At the request of the Prosecutor's Office and the two defendants – Serhiy Prykhodko and Serhiy Kovalenko – video coverage was banned.  
The Desnyansky Court has on three previous occasions ruled that the case be sent back for further investigation.  Each time the Prosecutor's Office lodged an appeal and got the ruling overturned.  
Ihor's parents and the lawyer representing them have consistently demanded further investigation.  
Ihor Indylo died during the early hours of what was to have been his twentieth birthday.  He had not committed any crime,  
Video footage shows a young man walking without any obvious inebriation into the police station.  He died around 6 or 7 hours later of injuries which were not treated, and which the police claimed he sustained from falling in a drunken state from a bench in the cell (which is 50 cm from the ground). 
The CCTV footage shows that at 21.49 police officers dragged Ihor to the cell and left him on the floor. Despite his extremely chaotic movements he was left until 4.51 when he was found dead.
The police officers informed Ihor's parents of his death, asking them to collect his body. His parents were told that he had choked however they could see the multiple bruises on their son's body. 
It should be stressed that there was initially total silence over Ihor's death, and any attempts to investigate came only after a TV report on 1 + 1 revealed information about the death, arousing public outrage.
In December 2011, Serhiy Kovalenko was amnestied. He had been charged with "professional negligence without grave consequences" for not checking the grounds for detaining Ihor Indylo..
On 5 January 2012 Serhiy Prykhodko received a five year suspended sentence for "exceeding official powers accompanied by actions denigrating the personal dignity of the victim".
Please see the links below for a list of the questions which remain unanswered about the death of a healthy young student in a Kyiv police station.