Russia has eliminated all classes taught in Ukrainian since its annexation of Crimea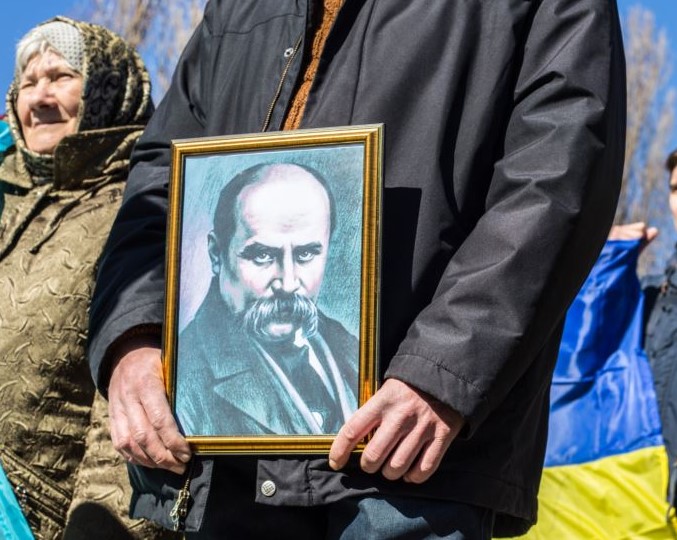 Almost two years after the UN's International Court of Justice ordered Russia to "ensure the availability of education in the Ukrainian language" in occupied Crimea, there is not one school teaching all subjects in Ukrainian.  A monitoring study by the Crimean Human Rights Group has demonstrated that the statistics provided by the Russian occupiers, do not reflect the true seriousness of the situation.
The statistics issued by the de facto Crimean education ministry were already alarming, with only 3.1% of children studying in the 2018/19 school year in Crimean Tatar and 0.2% in Ukrainian.  The same 'ministry' claimed there to be 15 schools with children studying in Crimean Tatar and 1 school in Ukrainian.  There were also supposed to be 27 schools with 126 classes taught in Crimean Tatar and 5 schools with 8 classes in Ukrainian.  The statistics, in fact, indicated an increase in the number of children studying in Crimean Tatar, but a decrease in the number of classes available as compared with the official statistics for the 2017/18 school year.   The number of students studying in Ukrainian had decreased from 318 to 249 with a fall in the number of schools allegedly with classes in Ukrainian from 7 to 5, and in the number of classes in Ukrainian from 13 to 8.
The Crimean Human Rights Group's monitoring for 2018/19 shows a different picture. 24 schools were visited, with the management, teachers and parents asked about the real situation. 
Three of these schools were supposed to be taught in Crimean Tatar.  In fact, lessons were taught in all of the three schools only partly in Crimean Tatar, with the other lessons taught in Russian.  In one of the schools, Crimean Tatar as a separate subject was taught only up to the ninth grade (not the tenth and eleventh).
10 of the 18 schools visited, which were claimed by the 'ministry' to have classes in Crimean Tatar, had signs in front of the schools only in Russian.
It is the situation with Ukrainian that is truly catastrophic.  School No. 20 in Feodosia which was supposed to be a school with teaching in Ukrainian is, according to parents, now taught solely in Russian.  Ukrainian Language as a separate subject is only taught in some classes.
Of two schools which were alleged to have classes taught in Ukrainian, this proved to be the case only in one – the Simferopol Academic Lyceum.  In Lyceum No. 11 in Simferopol, Ukrainian Language as a subject is taught only as an optional course, and all subjects are taught in Russian.  The sign in the front of the school is also only in Russian.
Moves to drive out Ukrainian began immediately after Russia's invasion and annexation of Crimea.  By April 2014, Natalya Rudenko, who had long been head of the Ukrainian Lyceum in Simferopol, had been forced to resign.  It was then 'decided' that in the following year, students would be allowed to choose which language they studied in.  What happened, in practice, both with the Simferopol Ukrainian Lyceum and in other schools is that parents were placed under immense pressure to not ask for classes to be taught in Ukrainian.
While Russia claimed, without ever providing evidence, that Russians and Russian-speakers were at threat in Crimea, it was, in fact, parents wanting their children to study in Ukrainian who encountered difficulties.  Immediately prior to annexation, 90.7% of school students studied in Russian; 6.5% in Ukrainian; and 2.7% in Crimean Tatar.  99.2% of all Crimean children studied Russian as a subject.  There were 7 schools where all subjects were taught in Ukrainian and 15 in Crimean Tatar.  There were also several schools offering lessons in two languages. . By the 2014/2015 school year only one of 532 schools in Crimea had a full program in Ukrainian, and the overall number of classes in Ukrainian had fallen from 875 to 163.   By 2016, there were only 28 classes, meaning that only 371 children were receiving education in Ukrainian.  This was 0.2% of the overall number of children at school in Crimea. 
Under Russian occupation, there is such anti-Ukrainian propaganda, that parents are simply frightened to insist on Ukrainian-language education for their children.
In March 2017, the UN's International Court of Justice began preliminary hearings into Ukraine's claim that Russia is violating two UN conventions - the International Convention for the Suppression of the Financing of Terrorism through its role in the military conflict in Donbas, and the International Convention on the Elimination of All Forms of Racial Discrimination against Crimean Tatars and ethnic Ukrainians in occupied Crimea.
The Court accepted prima facie jurisdiction over both claims (dashing Russia's hopes that the claims would be rejected).  Importantly, it also agreed that provisional measures were required in occupied Crimea, pending a final ruling.  It ordered that Russia withdraw its extraordinary ban on the Mejlis of the Crimean Tatar people, which is the self-governing body of the main indigenous people of Crimea.  It also ordered Russia to ensure access to education in Ukrainian.  The latter vote was unanimous, while that regarding the Mejlis was by a majority of 13 against 3.  
Russia has refused all of the Court's ruling.