"Fatal blow" feared to fighting corruption in Ukraine after shock Constitutional Court ruling
NABU has reacted with outrage to another judgement issued by the CCU on 5 June, and positively accuses the Court of having legalized money embezzled from state enterprises and removed an effective method for countering corrupt setup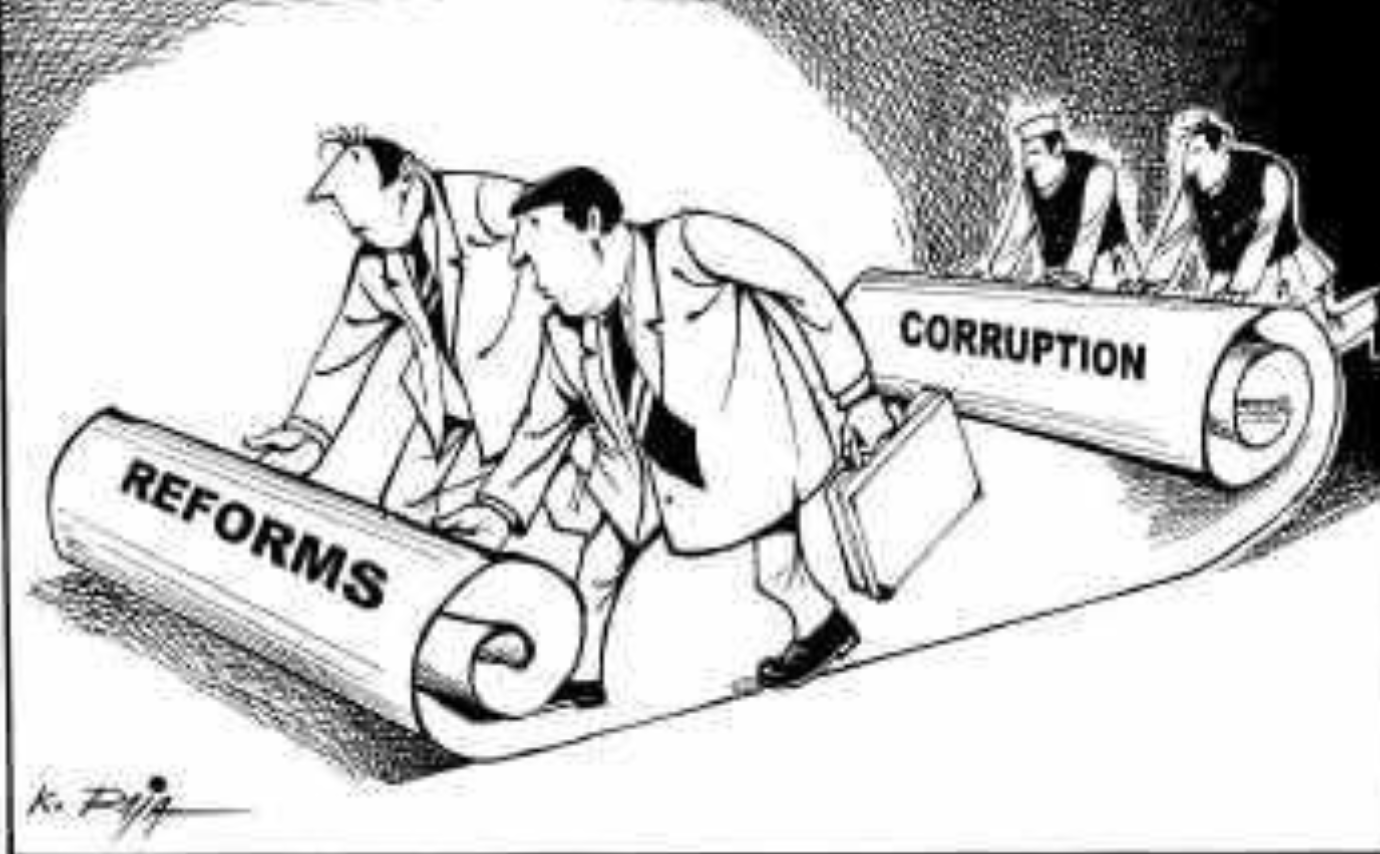 There was good news from Ukraine's Constitutional Court in the first week of June, as well as a judgement that astounded the National Anti-Corruption Bureau [NABU] and anti-corruption activists.  It is the second judgement this year which NABU believes seriously jeopardizes work finally underway on fighting corruption in Ukraine
E-declarations
In a judgement on 6 June 2019, CCU found the norm forcing anti-corruption activists to provide declarations of their income, and that of members of their families, to be unconstitutional. 
This is a long-awaited judgement since the norm in question was roundly condemned back in 2017 by most human rights and civic NGOs in Ukraine and by Ukraine's partners abroad. The move was applauded by the Ukrainian Helsinki Human Rights Union which had provided an expert opinion on the law in question, in which it called the norm discriminatory and also an unwarranted intrusion into the private life of individuals who did not hold public office.
The norm, included in two laws – On fighting corruption and On amendments to some laws regarding the specific features of financial monitoring of particular categories of public officials, obliged civic activists, investigative journalists, etc. engaged in combatting corruption to fill out income declarations, and face criminal liability if there were mistakes.  There had been protest over the original amendments to the Law on fighting corruption from before it was adopted because it was both targeting people who are not public officials, and doing so with such vague wording that it was unclear who would fall under its scope.  Human rights NGOs had warned that this was almost certainly deliberate, in order to make selective application inevitable, yet the then President, Petro Poroshenko signed it into force anyway. 
It is telling that the submission to the Constitutional Court in this case was made not only by the requisite number of MPs, but by the Human Rights Ombudsperson (then Valeria Lutkovska).
Powers given to the National Anti-Corruption Bureau [NABU] 'unconstitutional'.
NABU has reacted with outrage to another judgement issued by the CCU on 5 June, and positively accuses the Court of having legalized money embezzled from state enterprises and removed an effective method for countering corrupt setups.  The judgement, it warns, could deal a fatal blow to all anti-corruption reform in the country.
In the judgement in question. CCU found Item 13 of Article 17. 1 of the Law on the National Anti-Corruption Bureau.  This enabled NABU to challenge what they believed to be corrupt dealings in court.  Item 13 entitled NABU "where there were grounds, envisaged by law", to apply to the court to declare such deals invalid.
NABU is empowered to investigate corrupt dealings, and in many cases large amounts of public funding are involved.  The investigation may take a long time, and Item 13 gave it the right to ask for such deals to be annulled while the investigation was still in process.  It was, nonetheless, the court that considered whether such an application was valid and that passed the relevant ruling.
Over the four years since NABU began its work, it was able to get 97 agreements declared void, which it says gave grounds for returning 6 billion UAH to the state. NABU asserts that in all cases it proved in court that the relevant agreements reached by state enterprises had led to losses or unreceived profit.  The CCU judgement could now result in most of these questionable agreements being reinstated.
The Constitutional Court submission was lodged by the Zaporizhya Ferroalloys Plant, which is owned by oligarch Ihor Kolomoisky.  The latter is widely believed to have ties to newly elected President Volodymyr Zelensky.
CCU argued that the Verkhovna Rada had unwarrantedly given NABU powers which only the prosecutor's office should have. 
The Court's arguments are seen as questionable by both the Anti-Corruption Action Centre [AntAC], a prominent NGO, and by NABU.
Members of AntAC, writing for Ekonomichna Pravda, point out that while the prosecutor's office empowered by the Constitution to represent the state's interests in court, it is by no means the only body that can represent the state. In this case, NABU was empowered merely to apply to the court for a deal to be cancelled, and in cases clearly stipulated by legislation.  They are hardly usurping the prosecutor's role, when a very narrow number of cases is involved.
AntAC also points out that CCU has effectively taken on the role of cassation body in a private dispute, one that they contend directly contradicts the Court's refusal to initiate proceedings in an analogous case in February 2019.  On that occasion, the submission was made by Ukrnafta, and CCU refused to consider it since the applicant was disputing court rulings, with this not being grounds for declaring a norm unconstitutional.
Here, they have found it does provide grounds.
AntAC points out that this is "the second CCU judgement which severely and unwarrantedly reduces the powers and possibilities of NAB, the only law enforcement body in the years of Ukraine's independence which has been able to investigate corrupt dealings and get cases involving current high-ranking officials to the court".
On 26 February 2019, CCU  declared unconstitutional Article 368-2 of Ukraine's Criminal Code which imposed criminal liability for "the obtaining by an individual carrying out functions of state or local self-government of significant assets, where it had not been proven that these were lawfully obtained", i.e. illicit enrichment.  Importantly, the norm also envisaged liability where the official has handed over the ownership to another individual, with this a standard method of concealing illicit profits.
In its statement then, NABU asserted that the removal of criminal liability for illicit enrichment which followed from the CCU judgement would enable officials to carry out corruption offences with impunity. It called the move politically motivated and in contravention of the commitments which Ukraine gave in ratifying the UN Convention against Corruption, as well as in breach of its agreements with the International Monetary Fund and EU.