Torture and 15-year 'sentence' for insulting tweets about Russian-controlled Donbas militants
Marina Yurchak is a 40-year-old environmental chemist, who has been held hostage in the Russian proxy 'Donetsk people's republic' [DPR] for two and a half years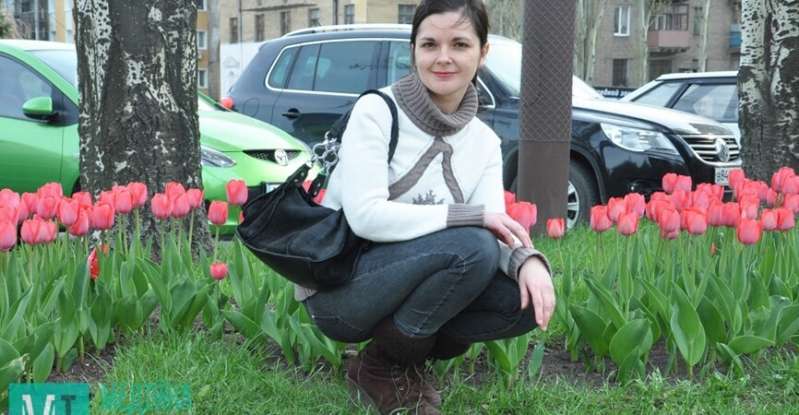 Marina Yurchak is a 40-year-old environmental chemist, who has been held hostage in the Russian proxy 'Donetsk people's republic' [DPR] for two and a half years. Her ordeal began with almost a year spent in 'Izolyatsia', the militants' secret prison which former inmates refer to as a concentration camp. While officially 'sentenced' to 15 years for 'spying', it seems she was also accused of 'insulting' top militants, whose vehicles she refers to as 'orc-mobiles'.
Yurchak's parents left as soon as Donetsk was seized by the Russian-led militants, and tried to get their daughter to leave with them. She refused, saying that she wanted to be in Donetsk when it again became Ukrainian.
From back in 2014, she was active on Twitter, making no secret of her pro-Ukrainian views and writing honestly about what she saw. She openly wrote, for example, about where the shelling was coming from and the direction in which military technology was being transported.
More is not needed, in the Russian-controlled 'republics', for a person to be seized, tortured, and sentenced by a kangaroo court to 12 years and more.
Yurchak was seized on 9 November 2017 by the so-called 'DPR ministry of state security' as she returned from work. It is now known that she was taken immediately to 'Izolyatsia', however at the time she simply disappeared. Her parents went through hell, after she stopped answering their calls. Natalya Yurchak scoured hospitals and even the morgue, in search of her daughter.
Olena Lazareva, a Donetsk doctor was seized shortly afterwards, together with her husband, Andriy Kochmuradov. Lazareva, who was released in December 2019, has confirmed that Yurchak was imprisoned with her at Izolyatsia. They would take her 'for interrogation' to the so-called 'ministry of state security', from where she would return, scarcely able to walk with her legs black from the beatings inflicted.
Yurchak was taken away in April 2018, and Lazareva says they thought she had been released. However she was moved herself in the autumn to the Donetsk SIZO [remand prison] and found Yurchak there.
Such sightings are of enormous importance to her family, as the militants have not only refused, thus far, to release her in the exchanges, but are not even confirming that they hare holding her.
It is known, however, that on 26 March 2020, a 'court' in the unrecognized DPR sentenced Yurchak to 15 years' imprisonment on so-called spying charges. According to her mother, Yurchak is now awaiting transfer to a women's prison in Snizhne, together with Olena Pyekh, the researcher from Horlivka, who was sentenced to 13 years for 'treason' against a fictitious 'republic'
See also:
Ukrainian researcher tortured & sentenced to 13 years for 'treason' against a fake Russian proxy republic
Ukrainian sports champion seized by Russian-controlled Donbas militants for 'spying' or for his car
10 months of torture in Donetsk secret prison for supporting Ukraine
Donbas militants sentence doctor to 13 years for pro-Ukraine Twitter posts
POWs tortured for defending Ukraine in Donbas and for Russian propaganda