Young Ukrainian 'sentenced' in Russian proxy Luhansk 'republic' to 12 years for 'state treason' & 'spying'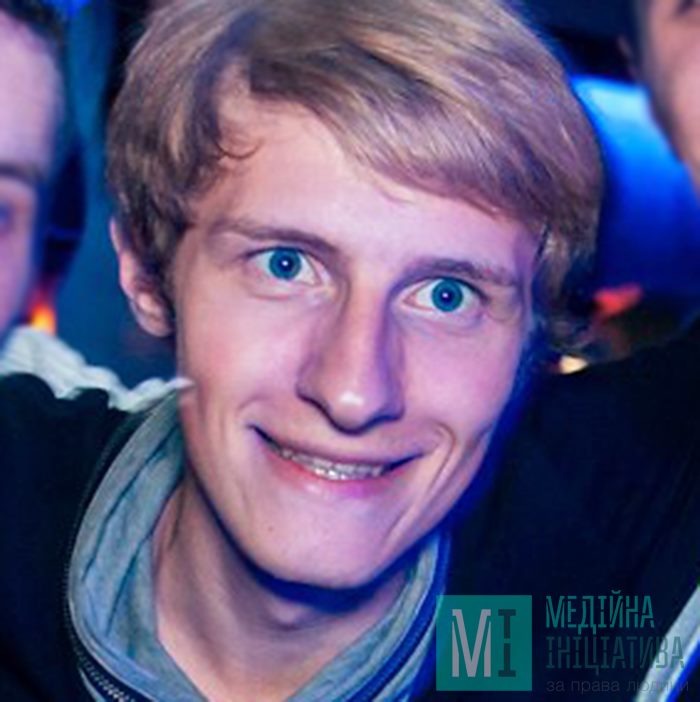 Dmytro Orobiy's family has not seen the young man since he was seized on 16 June 2020 by the so-called 'security service' of the unrecognized 'Luhansk people's republic' [LPR].  They have now learned that, on 5 February 2021, Dmytro was 'sentenced' to 12 years on the standard charge applied by the Russian-controlled pseudo-republics of 'spying' for Ukraine.
The Media Initiative for Human Rights reports that Orobiy is from occupied Alchevsk in the Luhansk oblast.  He was accepted as a student of political science and international relations at the Volodymyr Dahl East Ukrainian National University in 2014, this coinciding with the beginning of the military conflict in Donbas.  Although the university itself evacuated to government-controlled Severodonetsk, Dmytro, who was probably just 16 or 17, studied for the first year by correspondence while continuing to live in Alchevsk.  After the pass system was set up, he moved to Severodonetsk, and then in his third and fourth year, he did intern practice at the Luhansk Regional Military-Civilian Administration in the department  of work with the population.  A friend of his recounts that he took an active part in various events and exhibitions as a volunteer. 
Unfortunately, he was unable to find work after graduating in Severodonetsk and he returned to his family in Alchevsk.  There he worked first in a shop, before finding a job involved with preparing documentation.  His friends don't know where this job was, nor why he was seized on his very first day at work.
His family had no idea at all what had happened to him for many months.  Then some unidentified individuals turned up at his home to carry out a search.  They looked over the young man's notes, took memory drives away and told his family that Orobiy was being held in the so-called 'LPR ministry of state security' in Luhansk.  They claimed that he had taken on the job in order to 'spy'.  Then in September, someone calling himself 'a lawyer' rang the family and said that Orobiy "had been recruited by the SBU [Ukraine's Security Service], had tried to infiltrate 'the authorities' and that he had thus committed 'state treason' and will be imprisoned'.  This, it should be stressed, was from a person theoretically appointed to defend the young man. 
Orobiy was only transferred to a SIZO [remand prison] in December 2020, with his 'case' then passed to the so-called 'LPR supreme court'.  His 'trial' was behind closed doors, with the 12-year 'sentence' passed on 5 February.
By the time he was formally transferred to recognized detention conditions, he had been held prisoner for almost six months, and it is extremely likely that he was savagely tortured during that period.   It is possible that the young Ukrainian was planning to serve his country, Ukraine, in some way that the Russian-controlled militants would not like.  It is, however, just as possible that Orobiy made some pro-Ukrainian statement or even that the militants decided that the above-mentioned intern practice made him 'suspicious'.   With the illegal armed formation that calls itself a 'republic' having created puppet 'courts', with effectively no observance of the right to a fair trial, not to mention adherence to the prohibition of torture, there is no way of knowing until Orobiy is safely back in government-controlled Ukraine.
The same applies to another very young man whom the LPR militants seized in September 2021.  On that occasion, 21-year-old Vladislav Lilipa was forced to 'confess' on video.  They claimed, and almost certainly tortured him into saying before the camera, that he had passed state secrets to the SBU and that the latter had 'recruited' him when he was aged just 16 (details here).  
More is known of hostages held in the so-called 'Donetsk people's republic', with the 'spying' in many of these cases linked with pro-Ukrainian comments or information about life in the pseudo-republic posted on Twitter or Facebook (examples here)
Over 250 civilian hostages or POWs are known to be held by the 'Luhansk and Donetsk people's republics', although the real figure is likely to be much higher.