Ukrainian civic journalist faces 8-year sentence for exposing healthcare lies in occupied Crimea
Iryna Danilovych's abduction, disappearance and evidently trumped-up charges demonstate the FSB's certainty that they can commit any infringements and rights violations with impunity.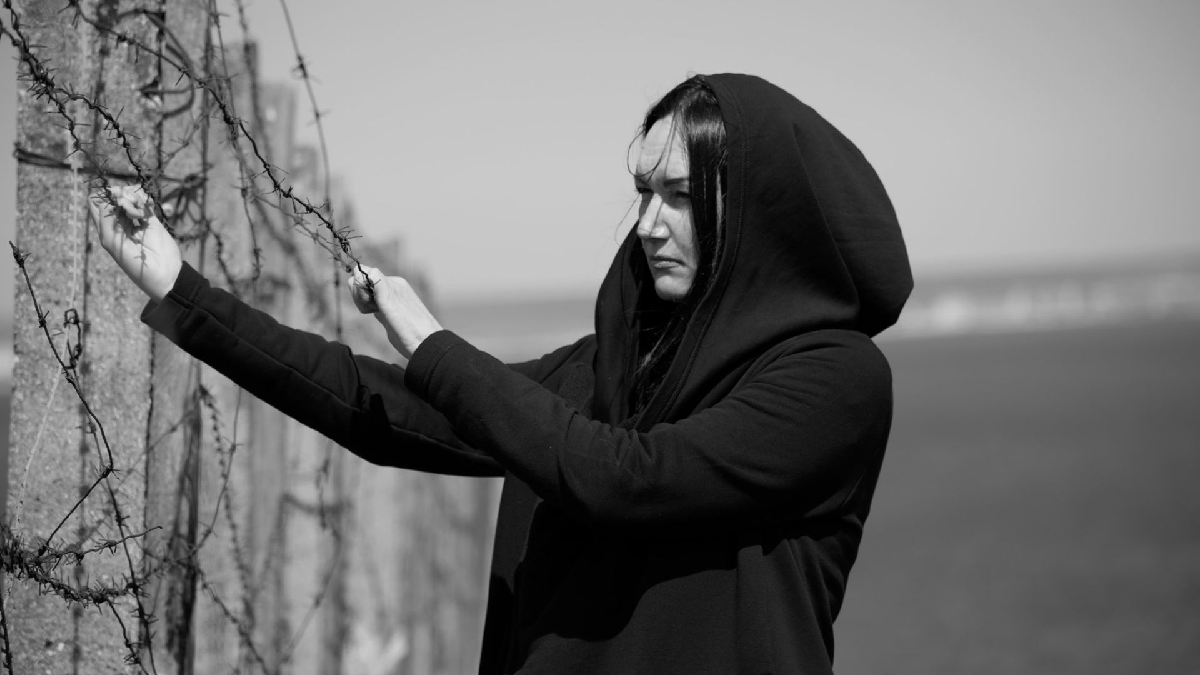 Iryna Danilovych Photo injir.org
Media and human rights groups have issued an appeal to colleagues in Ukraine and abroad to publicize Russia's political persecution of Iryna Danilovych, a civic journalist and nurse in occupied Crimea.  Danilovych is one of 14 professional or civic journalists arrested in occupied Crimea, with her abduction, disappearance and evidently trumped-up charges demonstrating the FSB's certainty that they can commit any infringements and rights violations with impunity.  
Iryna Danilovych is a nurse, human rights defender and civic journalist, and was almost certainly seen as a nuisance who refused to be silenced by the occupation regime.  She was active as head of the Crimean branch of the Alliance of Doctors trade union and had taken part in attempts to obtain the supplementary payments linked with the pandemic which had been promised, but never provided.  Even more dangerously, she had spoken out openly over the lies being told about the real number of covid patients.  While some of her reporting for the human rights initiative Crimean Process was anonymous, she gave an interview under her real name to Crimean Realities about the difference between the official statistics on covid and the actual situation.  Iryna would certainly have understood the danger that she faced.  In her work for Crimean Process, she had followed political persecution very similar to that which she is now facing.  Virtually all of the civic journalists already serving sentences on fabricated charges or facing them were arrested after they helped provide coverage of the human rights situation under Russian occupation and the political trials.  While the authors of the appeal call on journalist unions to demonstrate solidarity with Danilovych, it would also be appropriate for medical workers' unions to react to this persecution which is very likely linked with Iryna's refusal to stay silent about potentially life-threatening failings in the occupation health system. 
Crimean Process is following the hearings in this 'trial' which began at the occupation Feodosia municipal 'court' on 29 August.  Each hearing highlights the grave violations of Danilovych's rights from the moment she was first taken prisoner on 29 April.  She is officially charged with possession of explosives, however the journalist herself is adamant that the charge only appeared after she had been held prisoner for well over a week, and it certainly has nothing to do with the reason given for searching the home Danilovych shares with her parents.
There was questioning during the 15 November hearing of one of the 'official witnesses' who had been present at many of the 'investigative measures' taken with respect to Danilovych.  He confirmed that Danilovych had been in handcuffs both on 29 April (when she was taken prisoner), and the following day. This contradicts the claim by FSB employees that Danilovych took part in these measures 'voluntarily'.  The discrepancy is of particular importance given that it was on 29 April that Danilovych disappeared and the FSB only admit to her having been charged and remanded in custody over a week later.
There seems little point in hoping that 'judge' Natalia Kulinskaya will have the courage to pay heed to such contradictions.  During the same hearing, one defence witness, Suleimanov Kadyrov, recounted how he had helped Iryna's parents in trying to find her after her abduction. Kulinskaya asked only whether Kadyrov, a Crimean Tatar civic activist and former victim of political persecution, had received any convictions and, if so, according to what article of Russia's criminal code.  
If this was an attempt to undermine Kadyrov's credibility, it will not wash.  Kadyrov was 54 on 1 March 2018 when he was convicted by an occupation 'court' of so-called 'public calls to action aimed at violating Russia's territorial integrity' and given a two-year suspended sentence.  He was charged over a post on Facebook in which he wrote "Crimea is Ukraine. It always was, is and will be".
Kulinskaya did, at least, allow the defence's application to include in the case material a disk with CCTV camera footage of the moment when Danilovych was abducted by FSB officers.  She also, however, agreed to the prosecutor's request to include a copy of a document supposedly containing the refusal by the military investigative committee to initiative a criminal investigation into the use of illegal methods of investigation with respect to Iryna Danilovych. 
The next hearing is scheduled for 30 November, with Danilovych due to be questioned and the CCTV footage examined.
Danilovych has told the 'court' that she was not arrested on 29 April, but abducted.  She was, she asserts, only charged with possession of an explosive (under Article 222.1 § 1 of Russia's criminal code) a full week after her seizure and after numerous interrogations regarding supposed contacts with foreign organizations.  The FSB were hoping to accuse her of 'state treason' and when they failed to force a 'confession' or 'evidence' out of the young woman, they claimed to have found the explosive in her glasses case.  It was only then, on 7 May, that she was officially detained, although she had been held in the basement of the Russian FSB offices since 29 April. It was a further five days before her lawyer, Aider Azamatov, received confirmation that she was imprisoned in the Simferopol SIZO [remand prison].
There is ample evidence confirming that Danilovych was indeed seized a week before this is officially admitted, and that the grounds given for the search of the home she shares with her parents had nothing to do with the charges which form the supposed justification for her arrest. The charge is also very scrappy, with no attempt to explain why Danilovych would have been carrying an explosive in her glass case, nor where she is supposed to have obtained it. 
The original plan, it is believed, was to charge Danilovych with so-called state treason, under Article 275 of Russia's criminal code, with the plan being to accuse her of links with Ukrainian intelligence.  The original version was that, from 2018, she had gathered information about the movement of Russian [military] technology in occupied Crimea. It was this that formed the subject of the interrogations during the week when she was held illegally, and that was the reason for the use of a lie detector. There is nothing about any such allegations in the actual indictment but there are irrelevant details in the case material that clearly hearken back to the FSB's original plans. 
Both those irregularities described above, and others reported earlier, are clearly visible to both prosecutor and 'judge'.  As in previous 'trials' of Crimean Tatar and other Ukrainian civic journalists, none of this is likely to prevent a politically motivated sentence, which could potentially be up to eight years).  This is why, in their appeal, the NGOs call for sanctions to be imposed against all those implicated in Iryna Danilovych's persecution.