Pregnant woman and others killed as the Russians shoot at volunteers and those fleeing the Kakhovka Dam flooding
Tetiana Hryshko and her unborn daughter, a 74-year-old and others are among the civilians Russia killed as they tried to help relatives flee from the flooding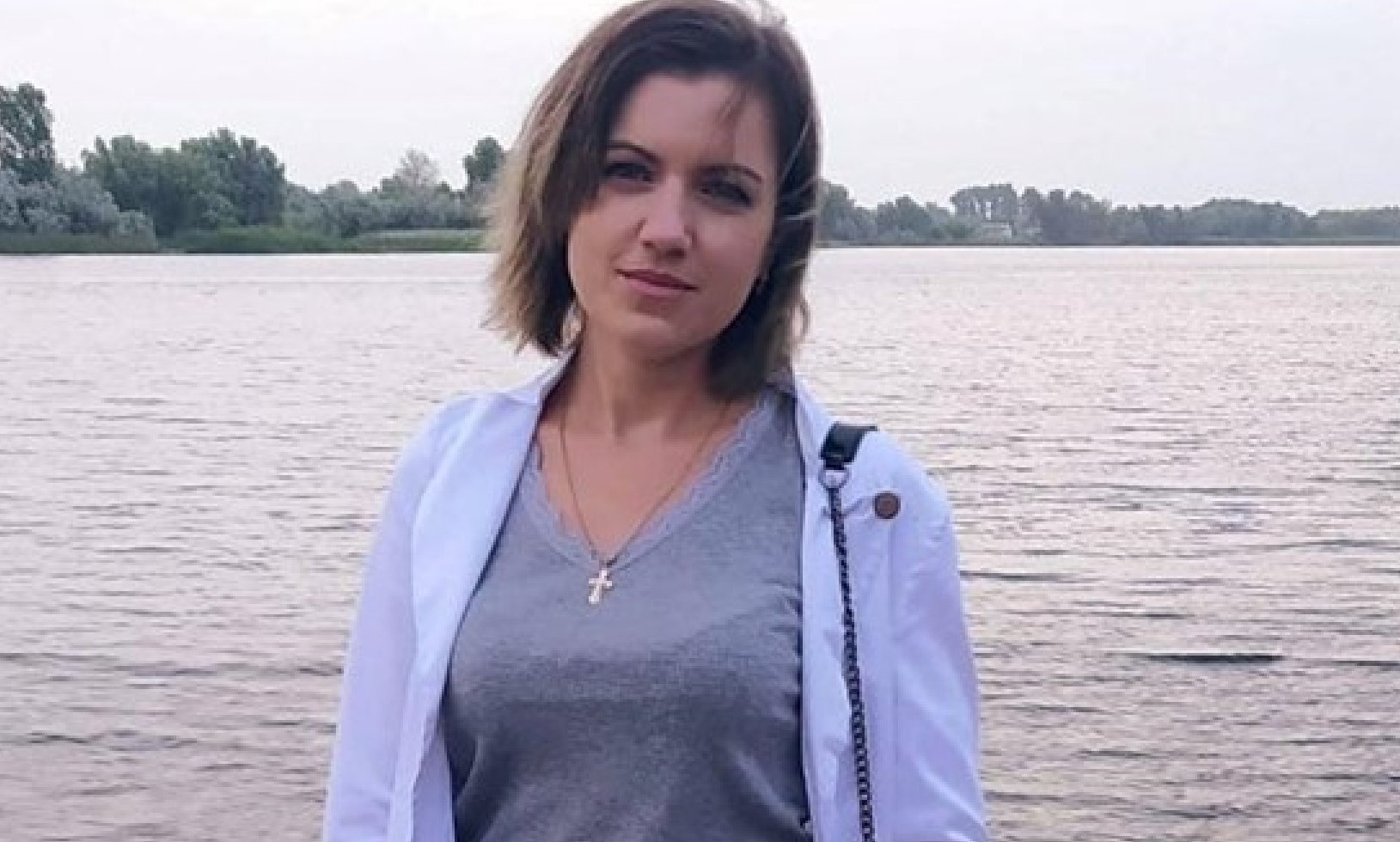 Tetiana Hryshko Photo shared on social media.jpg
Tetiana Hryshko was almost 33 and pregnant when the Russians killed her in Kherson oblast as she tried to rescue her grandparents from the flooding unleashed by the destruction of the Kakhovka Dam on 6 June. As of late on 11 June, she is one of several Ukrainians reported killed as they tried to flee for their lives or help others to evacuate.
Tetiana Hryshko was from Hola Prystan which is presently under Russian occupation and one of the occupied cities facing the most devastating flooding. Her death was reported, citing three of Tetiana's friends, by 'Russia killed them', a social media page which records the victims of Russia's war of aggression against Ukraine. She was shot by Russian shelling on 8 June as she tried to get her grandparents out of the city. A hairdresser by profession, Tetiana was just a month off her 33rd birthday, when she was killed, together with her unborn daughter.
Russia first shelled an evacuation point in the centre of Kherson on 8 June. The savage shelling of a city which so joyfully greeted the Ukrainian liberators on 11 November 2022 has been relentless, despite the devastation caused by Russia's destruction of the Khakhovka Dam.
Kherson oblast evacuation under Russian fire Photo National Police
On 10 June, Oleksandr Prokudin, the Head of the Kherson Regional Military Administration, reported that two volunteers, aged 52 and 25, had been injured as they tried to provide assistance to those evacuated in Kherson. It is worth stressing that the very many volunteers who have come forward to help save people, as well as animals, are already risking their lives because of the extent of the flooding. That has not stopped the Russian invaders.
The situation is even more dire on the left bank of the Dnipro. Despite claiming that occupied areas, like Hola Prystan and Oleshki are 'new Russian territory', the Russian occupiers took days before even beginning any rescue efforts. It has, from the outset, obstructed those volunteers unwilling to stand helplessly by as people were swept from the roofs of their homes, having waited in vain for the occupation authorities to rescue them.
On 11 June, Prokudin reported that the Russians had shelled an evacuation boat trying to take people from the left bank. Three civilians were killed, including a 74-year-old man who was shot in the back as he tried to protect his wife from the shelling. Since then, the Kherson Regional Prosecutor has said that at least 23 people were injured. The police stated that 21 people had been rescued, with almost all of them elderly and with limited mobility. "This was a huge risk, however we couldn't abandon people. As a result, treacherous shooting in the back.", the police write.
The independent Russian publication Agentstvo reported on 10 June, citing unnamed volunteers, that the fate was unknown of 374 people from Russian-occupied territory on the left bank of the Dnipro.
Although the water is gradually receding, devastation remains. There is a grave shortage of drinking water, and serious fears of disease, especially cholera, as well as catastrophic environmental impact.
Ukraine stated from the outset that Russia had bombed the Kakhovka Dam, pointing out that the level of damage could not possibly have been caused, as Moscow claimed, by Ukrainian shelling. More and more evidence has since emerged providing confirmation of this, including US satellite recording of the explosions that destroyed a part of the dam, as well as seismic records also pointing to explosions at that time.
As reported earlier, Russia has also been destroying dams in occupied parts of Zaporizhzhia oblast. That such actions are aimed at obstructing Ukraine's counter-offensive received new confirmation on 11 June with a report that the Russians have also blown up a dam on the Mokri Yaly River. Here too the destruction resulted in flooding on both sides of the river, with this almost certainly the aim, one that the Russians planned in advance by waiving any criminal investigations.
See: Not Kakhovka Dam alone: Russia destroys dams in occupied Zaporizhzhia oblast
Russia gave advance permission to not investigate its attack on Ukraine's Kakhovska Dam