Appointment to top post of police general from Russia will turn INTERPOL into a weapon for political persecution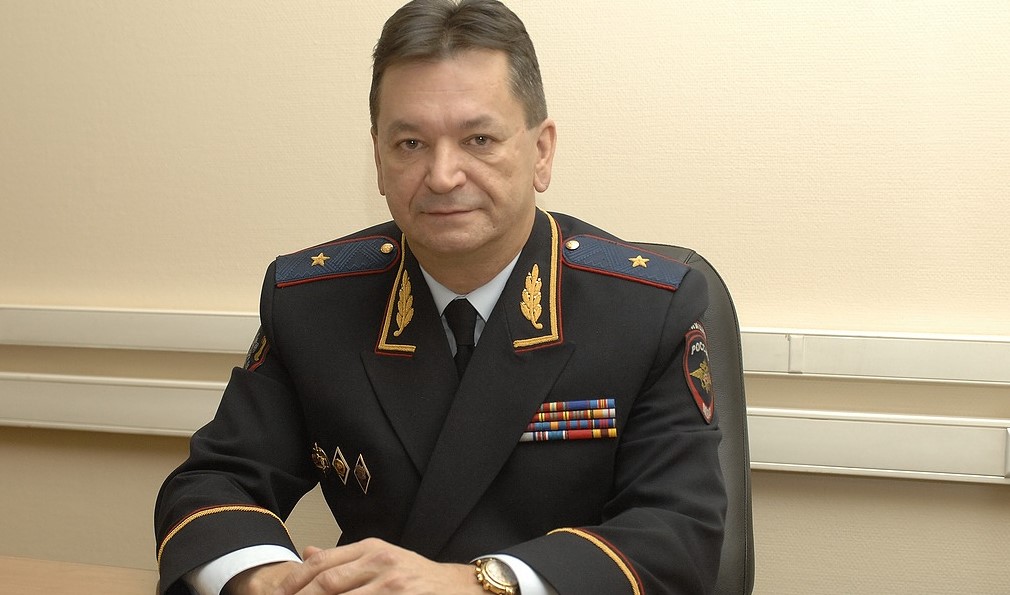 According to media reports,, Russian official Alexander Prokopchuk is likely to be appointed INTERPOL President next week. This will signal a major victory for Russia and a grave blow to the Kremlin's political enemies and the many victims of persecution whom Russia is increasingly hunting via this vital international policing agency. The alarm over such an appointment, it should be stressed, would not only be because of the 56-year-old Prokopchuk's nationality.  As Head of the Russian branch of INTERPOL until 2016, Prokopchuk would have been directly implicated in a huge number of Red Notices issued against people whom Russia is trying to prosecute for political motives.
The move will come at a time when unwarranted Red Notices are reportedly being used to warrant handing individuals over to Russia not only by other former Soviet republics, but by the USA. 
Prokopchuk has been in the Russian law enforcement bodies since 1996 and holds the rank of Police Major General.  He was first appointed Deputy Head of the Russian Office of INTERPOL in 2006, becoming its Head on 14 June 2011.  He only left this post when he became Vice-President of INTERPOL on 10 November 2016. 
All of this covers the period in which human rights organizations, and the Council of Europe, have indicated mounting concern about the abuse of the Red Notice system, especially, though not exclusively, by the Russian Federation.  While the issue of such notices has received most publicity with respect to open Kremlin critics such as Bill Browder, there are a huge number of cases where men, persecuted for their religious or political views, are on the INTERPOL wanted list on supposed 'terrorism' charges.  In very many cases, the people are facing the same charges as those brought against a mounting number of Ukrainian political prisoners in Russian occupied Crimea. 
32-year-old Ingush lawyer Ruslan Meyriev, for example, had a Red Notice issued against him while he was living in Ukraine, after he openly expressed his opposition to Russia's invasion and annexation of Crimea.   
Meyriev left the Russian Federation in 2012, going first to Egypt where, he says, he studied Arabic and the Koran until 2013.  He had a spinal injury dating back to 2009 and it was this that prompted him to move for treatment to Crimea in 2013.  There he met and married a Crimean Tatar, Kamila, with whom he has three children. 
Then Russia invaded, and at the beginning of March 2014, he fled together with Kamila and a group of Crimean Tatars to the Vinnytsa oblast.  One of the Crimeans who fled was Isa Akaev, who became the commander of the volunteer Krym [Crimea] Battalion.  Meyriev was invited to take part but due to his disability status because of the spinal injury, was active only as a volunteer, taking food and clothing to the soldiers.
It was after this, in June 2014, that Russia suddenly decided to bring criminal proceedings against Meyriev, and then, in May 2015, to issue a Red Notice against him.  The charges were under the same 'terrorism' articles (205.1, 205.5) which Russia commonly uses against Ukrainians, in particular Crimean Muslims.  No evidence was provided to substantiate claims of involvement in organizations which Russia claims to be 'terrorist', and Meyriev had, by that time, lived outside the Russian Federation for over two years without any trouble.
Meyriev's name was eventually removed from the INTERPOL files, but only thanks to efforts by human rights lawyers.  The number of cases where men are detained and handed over to Russia is almost certainly very high. 
As mentioned, INTERPOL's failure to improve its checking procedure has long been criticized.
Fair Trials, a UK-based rights NGO, has been advocating for reform within INTERPOL for years.  It believes that the "international 'wanted person' alerts ("Red Notices") are being abused by countries around the world in order to persecute refugees, journalists and peaceful political demonstrators". 
After an initial report back in 2013, Fair Trials has credited INTERPOL with some effort to carry out reforms, but explained in a report issued on 4 October, 2018, that these did not go far enough.
It states that "INTERPOL's Constitution requires its international wanted person alert system to operate in compliance with the principle of neutrality and human rights. In practice, however, these requirements have not been consistently complied with, undermining INTERPOL's credibility as a tool in the fight against global crime."
Fair Trials reports that in 2015 INTERPOL announced a new policy according to which INTERPOL alerts would not be permitted in relation to individuals with refugee status if they were requested by the country from which the individual sought asylum.
In fact, even this does not appear to have been complied with. Fikret Huseynli, an Azerbaijani journalist working for the opposition TV Turan channel, was detained on October 14, 2017 at Kyiv's Boryspil Airport as he tried to leave Ukraine  because a Red Notice had been issued on him.  Although this was later removed, the fact remains that INTERPOL had failed to notice that Huseynli had first received political asylum in Holland, and then Dutch citizenship.
The reforms announced in 2015 also included subjecting all INTERPOL alerts to more detailed scrutiny.  Perhaps there has been an improvement, but many cases involving attempts to get people resident in Ukraine arrested demonstrate that the checks are by no means stringent enough.
One of the worst weapons in Russia's repressive machine is the use of 'terrorism' charges.  Since the Russian Supreme Court in 2003 secretly declared the pan-Islamist and peaceful Hizb ut-Tahrir movement 'terrorist', Russia has sentenced a huge number of Russians and, in occupied Crimea, some Ukrainian Muslims to long sentences (up to life imprisonment) merely on unproven charges of 'involvement' in this movement which is legal in Ukraine. 
In June 2017, Ildar Valiev, a Russian Tatar from Kazan, was arrested in Odesa because Russia had issued a Red Notice against him on 'terrorism' charges, based solely on his involvement in Hizb ut-Tahrir.  He was fortunately soon released by a Ukrainian court, but it is quite likely that he is not the only person whom Russia wants to imprison for 20 years or more whose Red Notice INTERPOL has not dismissed as politically motivated.
It is also true that the security services of most former Soviet republics, including, most incomprehensibly, Ukraine are often inclined to help their Russian counterparts and use the Red Notices as a useful pretext to do so.  This was the case recently with Ukraine's illegal forced removal of Ingush Timur Tumgoev who had fought for Ukraine in Donbas.  There is nothing to suggest that Russia provided any evidence to back its charges against Tumgoev, yet INTERPOL had issued a Red Notice, and the Ukrainian authorities, breaching a restraining order from the UN Human Rights Council and tricking his lawyer, handed him over to Russia.
It is deeply disturbing that the United States is reportedly following suit, using Russian claims against a person as excuse for removing them, even when they have applied for asylum, and there are strong grounds for suspecting that the charges laid in Russia are politically-motivated.  
From politically motivated criminal charges brought against Ukrainians, including Crimean Tatar leaders Mustafa Dzhemilev and Refat Chubarov, it is clear that Russia is systematically using legislation on 'terrorism' as a weapon against political opponents or people whose observance of Islam is not to their liking.  
This was going on for many years under the leadership of Alexander Prokopchuk, making his very appointment as Vice-President of INTERPOL questionable, let alone his heading on this important organization. 
FT raises other concerns as well about INTERPOL's behaviour since the unprecedented 'disappearance' of its President Meng Hongwei.  The latter,  the first ever Chinese head of INTERPOL, was seized by the Chinese authorities who are now claiming that Meng Hongwei 'resigned' from his post, and is facing legitimate investigation on corruption charges in China. 
Jürgen Stock, INTERPOL's secretary-general, has said that they have no choice but to accept China's position on withdrawing Meng's candidacy, and to appoint a new Head.   
The appointment is to be announced on 21 November, with the choice between two candidates: Kim Jong Yang from South Korea, who is currently the Acting President, and Prokopchuk.
The Times, in its turn, has been told that unnamed British officials expect Prokopchuk to be appointed and say that he has "unstoppable momentum".
This is despite both Russia's track record and Prokopchuk's own part in them.  The Times quotes, David Clark, a former foreign office special adviser, as saying that "Mr Prokopchuk is a problem because he was the person in the Russian interior ministry who was responsible for concocting many of these fabricated red notice requests when he was a Russian government official". 
The sentiments expressed by Fair Trials in its  letter to Stock are surely shared by all rights organizations with experience of Russian political prisoners and refugees in fear of torture and politically motivated persecution if returned to Russia.  The letter, signed by Fair Trial's Chief Executive, Jago Russell, states that "It would not be appropriate for a country with a record of violations of INTERPOL's rules (for example by frequently seeking to use its systems to disseminate politically-motivated alerts) to be given a leadership role in a key oversight institution.".
Please add your voices in protest to INTERPOL and Jürgen Stock before 21 November, and also call on your government to ensure that their delegates do not vote for Prokopchuk on 21 November!
NTERPOL
General Secretariat
200, quai Charles de Gaulle
69006 Lyon
France
Fax: +33 4 72 44 71 63
Twitter  @INTERPOL_HQ