Crimean students fined for supporting Crimean Tatar channel ATR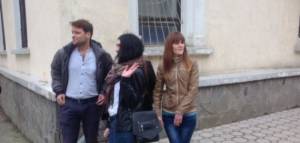 Two underage students in Simferopol have received heavy fines for trying to make a video clip in support of ATR, a day before the only Crimean Tatar TV channel in the world was forced off air.  The excuse given was that the 8 people involved in making the video clip were holding an 'unauthorized meeting'.
The fines of 10 thousand roubles (around 200 USD, a steep amount for students) were imposed by the Commission on Juvenile Matters in Simferopol.  According to Alexei Yefremov who initiated the video and who himself received a 20 thousand fine earlier, ten members of the commission voted in favour of imposing the fines, with only one person against. 
The two students who are under 18 were found guilty of 'an offence' under Article 20.2 § 5 of the Russian Code of Administrative Offences – infringements by participants in a public event of the established order for holding meetings, demonstrations, etc.
As reported, Yefremov stated back on April 3 that he had no intention of accepting the court ruling that he had organized an unauthorized meeting and resisted police.  He said that he would be appealing and if necessary will apply to the European Court of Human Rights.  The eight, seven of them students, were detained in Simferopol on March 30.  They were trying to make a video in support of ATR when they were seized by police who took them to the police station.  They had already been warned against 'extremism' – and against making the video, but had seen nothing extremist or wrong with their entirely peaceful videoing.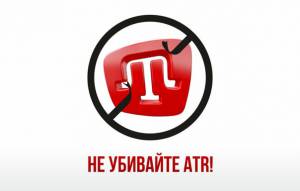 ATR was forced off air on March 31 after Russia "shot at the soul of the Crimean Tatar people" by refusing to re-register that channel, the children's channel Lale and all but one Crimean Tatar media in Crimea. 
Russia's regulatory body Roskomnadzor and President Vladimir Putin remained implacable to the last despite the numerous appeals to not destroy ATR and a warning from Andrei Yurov, a member of Putin's own Human Rights Council that this would be an extremely negative signal. 
The Kremlin has since claimed that this had nothing to do with them, that ATR had simply not filled in the application properly.   The lies were especially senseless given that the leader of the occupation regime, Sergei Aksyonov had long made it clear that he regarded ATR as an "enemy element" that had no place in Russian-occupied Crimea.  More details here and below: Crimean Tatar TV silenced, searches and arrests continue
Halya Coynash