Former Crimean Tatar Mejlis official abducted and tortured, then imprisoned on absurd charges in Russian-occupied Crimea
Russia's latest abduction, torture and imprisonment of Crimean Tatar Eldar Mensitov came just days after it faced questioning over its racial discrimination before the International Court of Justice at the Hague.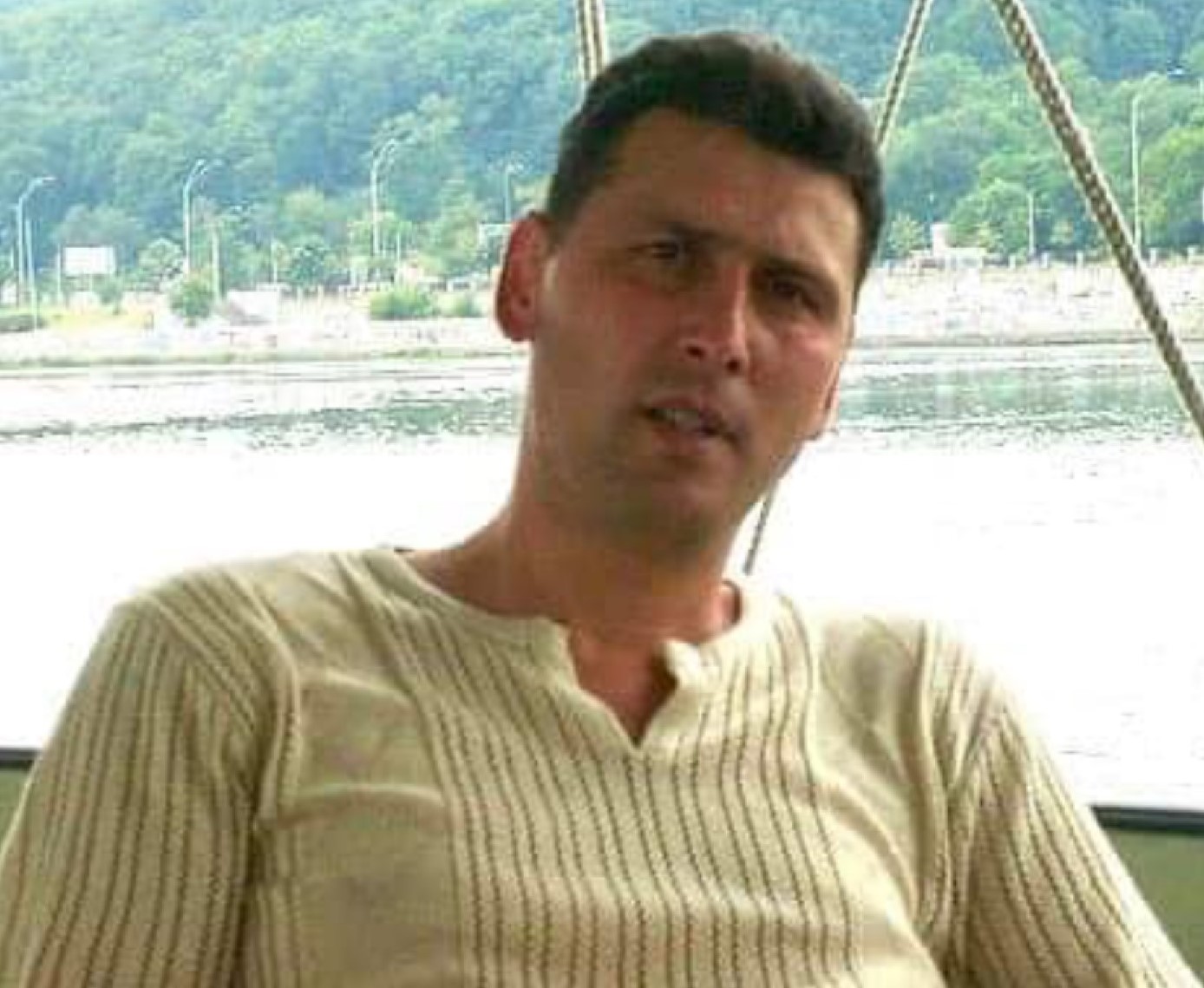 Eldar Mensitov
53-year-old Eldar Mensitov disappeared in Russian-occupied Simferopol on 9 June, and was only found almost two days later, showing signs of torture, in a holding centre for people jailed on administrative charges.  Mensitov, a former member of the Simferopol Regional Mejlis of the Crimean Tatar people, is the latest of many Crimean Tatars to be targeted by the Russian occupation regime.  His abduction, torture and imprisonment, however, came just days after Russia once again claimed to the UN's International Court of Justice [ICJ] that it is not discriminating against Crimean Tatars and ethnic Ukrainians in occupied Crimea.  It is unclear what, if any, excuse Russia's lawyers gave for Moscow's failure to obey the ICJ order, issued back in 2017, to revoke its ban of the Mejlis, or representative assembly of the Crimean Tatar people, and to end its persecution of Mejlis representatives.
Elvira Mensitova sounded the alarm about her husband's abduction on 10 June.  There had been no contact with him since around 14.30 the previous day.  He had rung to say that he was leaving work but had never arrived.  Later, Mensitov's car was found at a market in Simferopol.  He had bought food at the market, and then simply disappeared.
As a former member of the Simferopol Regional Mejlis, Mensitov was already a likely target for Russian harassment and persecution.  In July 2021, he had also appeared as a witness for the defence at the grotesque 'trial' in absentia that Russia staged against world-renowned Crimean Tatar leader Mustafa Dzhemilev.  On 8 September 2021, his home was subjected to an armed search and he was taken away for interrogation, purportedly in connection with the internationally condemned arrest four days earlier of Nariman Dzhelyal, First Deputy Chair of the Crimean Tatar Mejlis, and two young Crimean Tatars - civic journalist Asan Akthemov, and his cousin, Aziz Akhtemov.  It was claimed then that they were checking Mensitov's 'possible involvement' in an alleged act of sabotage which coincided with the inaugural meeting in Kyiv of the international Crimea Platform, which Nariman Dzhelyal attended, together with high-ranking representatives of 45 countries.  On that occasion,
It became clear on 11 June that Mensitov had been seized by the FSB who had 'interrogated' him through the night from 9-10 June about an act of sabotage on the railways.  This is the latest of many such effective abductions where Crimean Tatars have disappeared, with it later transpiring that they were held captive by the FSB, without any formal record of their detention.  There are no grounds for Russia's FSB clear targeting of Crimean Tatars as alleged 'suspects' in cases where damage has been caused to railway tracks, and in the only case where the FSB have later claimed to have arrested the suspected perpetrators, none was Crimean Tatar.
The following day, still without Mensitov having any access to a lawyer or contact with his family, he had been sentenced to 15 days administrative arrest.  It was claimed that he had failed to obey the legitimate demand of an 'enforcement officer' (Article 19.3 of Russia's code of administrative offences), although Mensitov is adamant that he was not even on the street where this 'act of disobedience' was alleged to have taken place.  He has since explained to his lawyer that he was stopped on 9 June by traffic police who then handed him over to masked FSB officers.  They used illegal forms of interrogation, with these leaving physical scars, and then, the following day, handed him over to the so-called 'centre for countering extremism', from where he was taken to the occupation Zheleznodorozhny district court and jailed for 15 days.  During her meeting later with Mensitov, lawyer Safiye Shabanova says that bruises were visible on his face, and he complained of pain in the ribs.
Mensitov was clearly nervous, being doubtless aware that he could face reprisals for openly talking about his treatment during the night held captive by the FSB.  He had not been presented with any charges, but the 'investigation' concerned the damage to railway tracks on 23 February 2023.  
It was only in 'court' that he learned that the charge was of having refused to show his documents to a 'police officer' and had tried to run away from him.  It was claimed that he had admitted the charge, which he denies.  The alleged witness was a certain Anastasia Kakhotko, whom Graty has identified as a student and member of an organization linked with the 'centre for countering extremism'.  Graty has found a photo of her read a lecture on something described as 'preventing extremism and terrorism' at a school in Simferopol.
Despite the fact that Mensitov insisted that he had never been on this street and the implausibility of the charge, the Russian-controlled 'court' decided that his guilt had been proven.  One of the reasons given was Mensitov's signature on an administrative protocol, which he had almost certainly signed under duress, brought to bear while he was held without access to a lawyer.
See also:
Russian FSB force Crimean Tatar to sign blank 'confessions' to railway sabotage or "never see his family again"