Ukrainian naval captain's abduction, torture and long sentence will be repeated until Russia is driven out of Ukraine
The abduction of 59-year-old Oleksiy Kiselyov from occupied Kherson oblast, savage torture and 'trial' on insane charges can befall any Ukrainian with a clear civic position on any Ukrainian territory under Russian occupation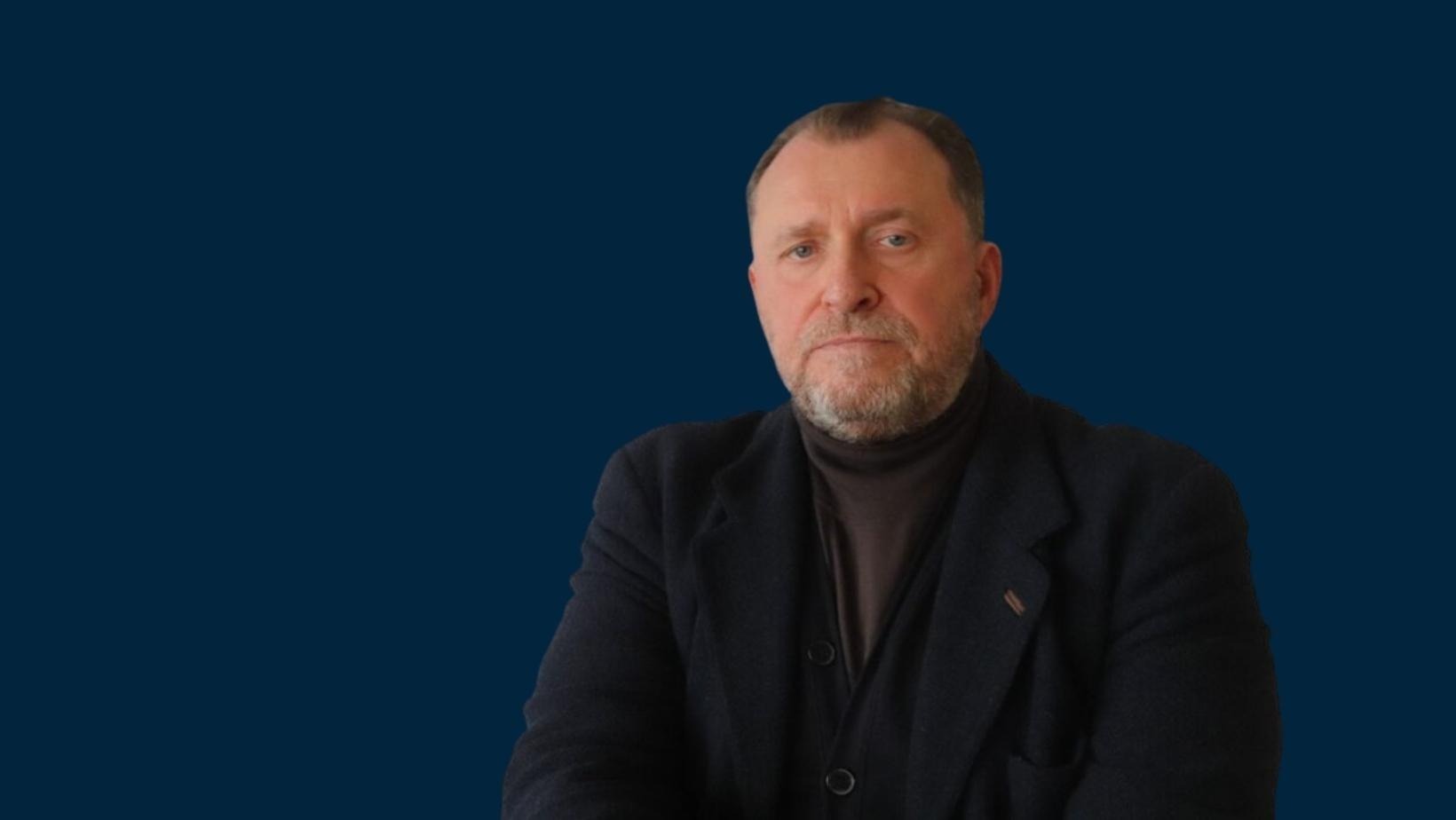 Oleksiy Kiselyov before his abduction Photo posted by Crimea SOS
The Russian occupation 'Crimean high court' has upheld an 8.5-year sentence against Oleksiy Kiselyov, former commander of the Ukrainian Navy's Slavutych Command Ship.  The ruling may be too predictable to count as 'news', but silence only helps Russia whose abduction of Kiselyov from occupied Kherson oblast, savage torture and 'trial' on insane charges can befall any Ukrainian with a clear civic position on any Ukrainian territory under Russian occupation. 
Oleksiy Kiselyov's abduction does differ from that of many other Ukrainian victims in one important way.  Russia 'only' held and tortured him for a week before admitting that he was in their custody, with this at least meaning that he had access to an independent lawyer, Alexei Ladin, who has represented many Crimean Tatar and other Ukrainian political prisoners.  It was Ladin who informed the Centre for Journalist Investigations about the 'hearing' on 22 August and rejection of their appeal against the sentence handed down by 'judge' Liliana Solovyova from the occupation 'Dzhankoy district court' on 17 February 2023.   Ladin has yet to receive the ruling in full, but says it is highly likely that they will seek justice through further legal means. 
It is likely that 59-year-old Kiselyov was targeted by the Russians both because of his naval past as commander of the Slavutych Command Ship, and because of his civic activism on behalf of Ukrainians forced to flee Crimea and Donbas after Russia's invasion in 2014. He had lived in Sevastopol until Russia's invasion, and then moved to the coastal city of Henichesk in Kherson oblast, where he co-founded the civic organization 'Pereselenets SOS' ['Displaced Person SOS']. 
After Russia admitted to holding Kiselyov, he was charged with planning a so-called, 'sea blockade of Crimea' by blocking the Kerch Strait and with unproven involvement, on Ukrainian territory, in an organization which is legal in Ukraine. The peaceful Noman Çelebicihan Battalion was not, despite its name, an armed formation, and no longer even exists.  It was founded in early 2016, with the first members people who had earlier taken part in the civic blockade of occupied Crimea.  The blockade was, of course, extremely annoying to Moscow, but that does not make it 'illegal', unlike Russia's invasion and annexation of Ukrainian territory.
The Russian FSB began seizing Crimean Tatars in 2018 and charging them with 'involvement' in the Noman Çelebicihan Battalion.  After Russia's full-scale invasion of Ukraine, they broadened their scope, with the invading forces abducting Ukrainians, mainly Crimean Tatars, from occupied parts of Kherson oblast and illegally taking them to occupied Crimea.  The charge against Kiselyov, like in all other cases, has been of "taking part in the activities of an unlawful armed formation acting on the territory of a foreign country for purposes which are against the interests of the Russian Federation", under Article 208 § 2 of Russia's criminal code.
Oleksiy Kiselyov had been at the administrative border between mainland Ukraine and Crimea in 2015 as head of his NGO for helping displaced persons. He was not at any stage a member of the Battalion, although it should be stressed that there would have been nothing illegal even if he had been.
Russia is, quite simply, turning every principle of law on its head, and illegally imprisoning Ukrainian citizens to huge terms of imprisonment for unproven, and in any case legal, activities on the territory of their own country which Russia is occupying in violation of international law. In a huge number of other cases, such as those of Iryna Horobtsova, Oleksandr Babych and Mariano Garcia Calatayud
It is, furthermore, resorting to abductions and torture, before staging kangaroo court 'trials'.
Kiselyov was seized by armed and masked men outside the Red Cross building in occupied Henichesk in the afternoon of 22 July 2022.  He was forced into their van and, after a search of his home, taken to the basement of Henichesk Technical College No. 17 where he was held prisoner and savagely tortured, through beatings and electric currents, until 10 a.m. on 27 July.  He was then taken into occupied Crimea where, in the FSB building in Simferopol the torture continued, with his torturers demanding that he provide them with a 'confession' to taking part in the blockade of Crimea and being a member of the Noman Çelebicihan Battalion. 
Neither in Henichesk, nor in Crimea, did Kiselyov provide any of the demanded 'confessions', despite the torture leaving him with broken ribs, twisted joints in his arms and legs, and a broken tooth. 
It was only on 29 July, a full week after his abduction, that 'investigator' Sergei Bushuyev applied to the Russian-controlled 'Kievsky district court' in Simferopol for Kiselyov to be remanded in custody for two months, with this rubberstamped by 'judge' Valentina Kamyanina.  The sentence passed by Liliana Solovyova on 17 February, and now in force, is for 8.5 years in a harsh regime prison colony, with the first year in a prison, the absolute worst of all Russian penitentiary institutions.